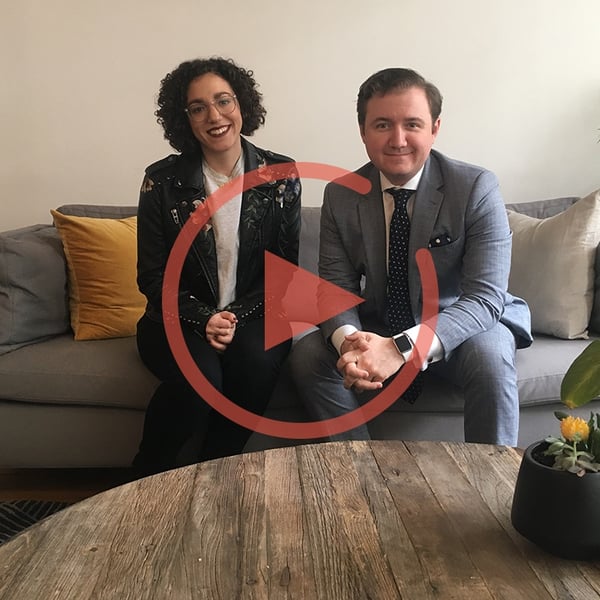 Our very own Co-Founder and General Manager, Joe Conyers III, sat down with Julia Pernicone, Publishing Operations Manager, for an inside look at Songtrust. In our first Live AMA (Ask Me Anything) video feature, Joe gave us a deeper look at what Songtrust does - who we help and how we're changing the music publishing space - and answered frequently asked questions prompted by our community. Below are all the questions and answers discussed during the video, including a few we didn't have time to get to.

What is Songtrust/publishing administration?
Songtrust is the world's largest publishing administration platform and royalty collection service enabling over 100,000 songwriters and 15,000 businesses to collect their publishing royalties worldwide for over 1,000,000 copyrights. In publishing administration, the songwriter - that's you - keeps ownership of your copyright and gives a small percentage, in the form of an admin fee, for a set term, to your publisher. These fees can vary - Songtrust asks for 15% for the term of one year - and, most importantly, doesn't take any ownership or control of your copyright. We will help you properly register with a PROs and work closely with these organizations to collect your performance and mechanical royalties worldwide.
What new clients/songs are you excited about?
We love all our clients, so it's hard to only highlight a few. We just got a new client named Amon Tobin, who we're excited to be working with. We love to work with writers from various genres that aren't necessarily mainstream and learn from them. We also work with songwriters that have cuts with artists such as A$AP Rocky, Panic! At the Disco, Kendrick Lamar, Troye Sivan, and more which is fantastic. Each new client is an exciting adventure.
I am already affiliated with a PRO. Why do I need Songtrust?
PROs, or performance rights organizations, like ASCAP or BMI, go out and collect your performance royalties primarily in the US. While they do a great job, their international reach is limited and they don't collect your mechanical royalties. Songtrust can collect both your performance and mechanical royalties worldwide, directly from the territories in which they are generated, and put that money in your pocket as quickly and with as few fees taken out as possible. Relying on just your PRO will only get you a fraction of what you're owed.
At what stage in my songwriting career should I sign up for Songtrust?
Probably not before you've written a song. But once you've written a song or songs that are going to be released, you're qualified to be a client from them until long after you're dead. Any stage of your career is a good time to sign up for Songtrust. We work with many clients that are estate heirs of songs after the songwriter has passed away, as well as with songwriters from all different genres and levels of success.
Do I have to give up ownership of my songs?
This is the whole reason we started Songtrust - to help songwriters get the money they're owed while keeping their ownership and rights. Our term is a flexible one-year, and you retain 100% ownership of your copyright the entire way. Don't give away ownership of your songs unless you have a good reason.
What if I want to sign a traditional publishing deal?
It happens! We think of this internally as "graduating from Songtrust." After your initial one-year term is over, you're free to sign another deal at any time. We will direct remaining payments to your new publisher and support you as you make the move. We understand as you grow you may need the creative services a more traditional publisher offers, and we want to see you succeed.
What's the latest news at Songtrust?
We've grown our team a lot and will continue to add as we're expanding our business worldwide. We want to continue going to events, such as SXSW, and adding more features to our platform.
What does a day in your life look like?
Everyday is different - today it's doing an AMA and meeting with our Head of A&R Research at Downtown Music Publishing to discuss news ways of using technology to help sign new writers on the Downtown side which in turn helps Songtrust's future strategies. This afternoon, as my assistant Melissa has told me, I have one-on-one's with my team including the product team. I like to check in with my team to see how they're feeling and what else we could do to make them happy. Overall my days involve identifying new strategies for the future, making sure we're doing what we're supposed to, or thinking of new ideas for marketing and product development. We spend a lot of time on product development to make sure we are using new systems and technology to build products to help songwriters.
Can you talk more about Sync and using sync services while using Songtrust?
Songtrust does not take any sync rights, so you are free to procure those opportunities however you see fit. As long as a sync licensing company does not require that you give up any of your publishing, you can certainly work with them while you're with Songtrust. Songtrust will collect the royalties generated from any sync placements you receive.
What are the differences between Songtrust and SoundExchange?
Songtrust works exclusively with compositions, and the songwriters and publishers that own and control them. SoundExchange collects digital royalties on behalf of the actual performers of those songs as well as labels, or the "master rights" holder. Both are on different sides of the rights equation. SoundExchange is free in the US, so definitely join, but are limited in the scope of "neighboring rights" outside of the US, which are rights that are associated with sound recording. If you're a performer as well as a writer, you should definitely sign up for SoundExchange in addition to Songtrust.
Do you have any insight into Facebook licensing agreements for the future?
Facebook's position is similar to Youtube's position in that they have gone out and said "we're eligible under safe-harbor rules, which means they don't really have to be licensed but they are extending the olive branch". Their position is that if you find your content infringed on their user-generated content (UGC) platform, you should send them a Digital Millennium Copyright Act (DMCA) notice of takedown.
They are going to be using the next two years to experiment with the music community and figure out their business models around musical content. Don't expect the next few years to be very lucrative from them, maybe they add .0x-2% more royalties, depending on your situation, at best. Keep your expectations low. After which, I hope we eventually climb up to royalties maybe 1/3 to 2/3 of what Youtube is doing (ex. the Youtube Red subscription service, which has healthier royalties splits similar to traditional DSPs).
Do we have to submit the cue sheets from sync placements to Songtrust for performance royalty collection?
It is the responsibility of the production company to submit a cue sheet to the appropriate societies. However, please let us know whenever you land a sync so that we can ensure that the cue sheet was properly registered!
If a few of my songs already have publishing, can I register part of my catalog with Songtrust?
Yes! Your agreement with Songtrust is on a song-by-song basis, so you can have us administer as little or as much of your catalog as you want.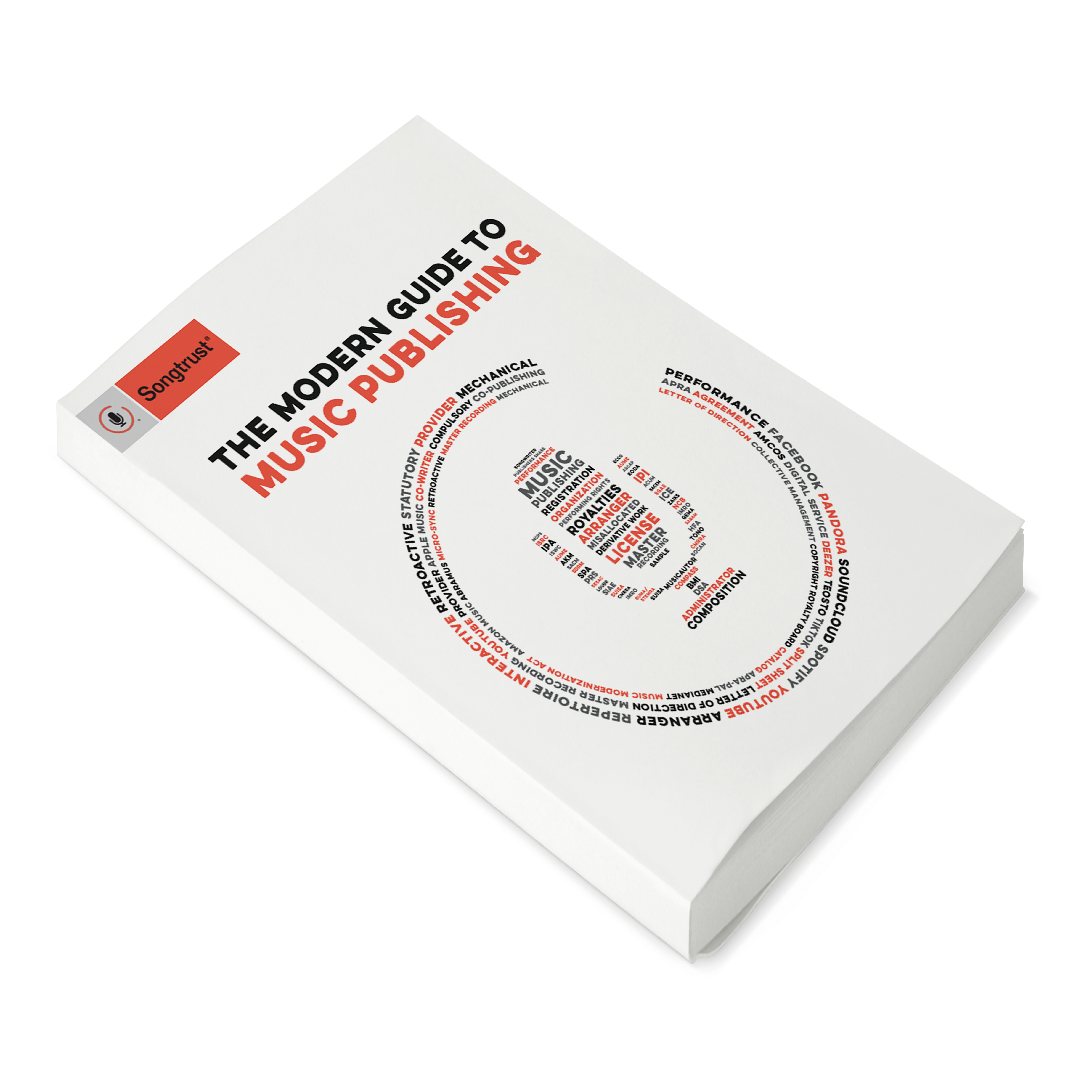 Maximize Songtrust for Your Songs and Business
We created this guide to answer a simple question: How do songwriters support themselves?
The answer is not as simple as we'd like, but our goal is to make it as clear, transparent and understandable as we possibly can.
Songtrust is more than just a rights management platform and publishing administrator - we're a team of experts in the music community who strive to educate, support, and provide thought leadership to creators, representatives, and businesses across the music industry.
Our hope is that you'll finish this guide with an better understanding of the business behind songwriting and have actionable resources to help you be successful. Included is an extensive glossary, too; if you see a term in bold in the text, you'll find it in the glossary at the end.
Related Articles
Industry Insight, Recommended Reading
Resource, Industry Insight, Recommended Reading