AMON TOBIN was born in Brazil, but spent his formative years in the UK. He came up through the breakdancing and hip-hop scenes in the 1980s, and the jungle and drum and bass scenes of the 1990s, before establishing a sound and a style that was singularly his own. He first emerged with a string of 12" singles on the small London label 9Bar Records, and his breakthrough first album, Adventures in Foam, led to his signing to Ninja Tune in 1996. For the next several years, he pushed the boundaries of found sound to the limits in acclaimed albums such as Bricolage (1997), Permutation (1998), Supermodified (2000), and out from out Where (2002), and pushed other compositional tactics forward in albums like Foley Room (2007) and ISAM (2011). Foley Room explored the role of sound design and field recordings, culminating in an acclaimed performance at the birthplace of musique concrete, the GRM in Paris. He also produced several original scores, ranging from the cult film Taxidermia to the video game blockbuster Splinter Cell: Chaos Theory, and created numerous dancefloor-oriented singles and albums under the alias Two Fingers.
The depth and scope of Amon Tobin's work have been a major inspiration to many. From the Kronos Quartet to Diplo, he achieved respect among artists within and outside electronic music. He established a reputation for musical ingenuity unconfined by genre, and over two decades remains one of the most visionary electronic artists of his generation.

What inspired you to get into music and write/compose your first song?
I started editing tape when I was about 14. I Saved up for a twin cassette deck over a summer washing cars. I started by taping songs I liked and cutting out the bits I didn't like.
Where do you do your best writing?
I've built my own studios over the years and grown to love them not just as places to write but places to be. I don't write on the road or use laptops while traveling etc. I like to be in my own environment with the instruments that I've developed long term creative partnerships with.
It's a great achievement to have your work highlighted in sync opportunities like the placements you got in major motion pictures like The Italian Job and 21. What advice do you have for creators trying to get sync placements like this? What was the most positive part of earning those sync placements for you?
Ironically getting music placed in films and commercials frees me to make music that isn't commercial by nature. That's incredibly important because it makes an uncompromised art form sustainable where it might otherwise not be.
You've also worked on several pieces for video games - do you think creating music for video games is/will become a lucrative business for creators?
I've written two OST's for games, splinter cell and infamous. Both were projects where I saw potential to innovate. I don't know how lucrative or otherwise it is or will be etc. but I think it's an area where there's still room to try new things. It's still a relatively young industry compared to film and people are still open to new ideas.
What advice do you have for new creators just starting out?
I'd say focus on making music and getting it out there one way or another. Get on peoples radar on your own terms rather than chasing after them through agents and publishers. In fact, hold on to your publishing wherever possible.
You've had much success (7 albums!) over your career. What has been your favorite or most influential piece of work you've created during that time?
On a hilltop sat the moon
What are your goals for the next few years - personal or professional?
I've started something completely new this year. A label populated entirely by my own projects of which there are seven running in parallel.
We have a full release schedule taking us up to December. I'll be releasing new material under these seven different musical aliases throughout the year. with singles from their prospective albums every month.
Each alias is a fully fledged project exploring a different sphere of my musical interest.
Anything new planned for 2019 - tours, albums, personal achievements?
There will be a full tour in 2020 for my own album and in the meantime, I'll be having fun doing DJ shows as my Two Fingers alias. This is in the runup to the new Two Fingers album out on Nomark later this year.
Lastly - what is your go-to song to listen to right now?
Monkey box by only child tyrant : )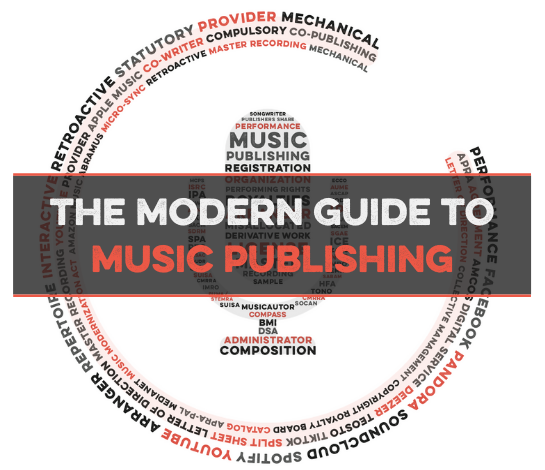 Take control of your publishing. Maximize Songtrust for your songs and business.
We created this guide to answer a simple question: How do songwriters support themselves?
The answer is not as simple as we'd like, but our goal is to make it as clear, transparent and understandable as we possibly can.
Songtrust is more than just a rights management platform and publishing administrator - we're a team of experts in the music community who strive to educate, support, and provide thought leadership to creators, representatives, and businesses across the music industry.
Our hope is that you'll finish this guide with an better understanding of the business behind songwriting and have actionable resources to help you be successful.