BASED IN Dallas, TX, Brigitte Mena is a singer-songwriter, that, over the years, has been involved in several music projects including folk pop duo, TBA, and former Dallas indie rock band, Oakheart. She's known for her powerhouse voice and writing lyrics with a raw and pure nature. Most recently, she released her debut solo album, "Maslow" and has plans to tour locally. In addition to songwriting and performing, Brigitte enjoys learning about the business side of music and collaborating with other artists.


When did you write your first song and what inspired you to write it?
I've been writing songs since I was about 12 years old, but I'd say my first "real" one was when I was in high school. It's called "Reaching" and it's basically about being there for someone in times of need. Starting high school was very scary for me because I was super shy and felt like I didn't quite fit in with the people around me. It's a whole new ballgame being surrounded by people who don't even quite know who they are themselves, while also feeling pressure to discover who you are overnight. I wrote this song for a friend who was experiencing the same situation as me. Thinking back now though, I think a lot of people could have connected to this song at the time.
Where do you do your best writing?
Definitely when I am alone. It's funny, growing up my mom used to eavesdrop on me outside my room and I would get so angry at her. There's comfort in being alone while I'm writing. It's a very vulnerable experience, so being alone allows me to express exactly how I'm feeling.
What was the first time you recognized yourself as a songwriter?
I'd say when I was around 17. Songwriting was a daily thing for me at the time, and I just couldn't get enough of it. I'd come home from school and just sit in my room with my guitar for hours. I remember running out of pages from this little notebook I wrote all of my songs in and feeling like I had accomplished something meaningful for the first time.
What is your favorite songwriting tool?
I think my best writing comes out of my own personal experiences, but I've also written some songs based on what other people are going through. I like to focus on the super raw experience, not really letting a formulaic song structure hinder the expression. I also draw a lot of my inspiration from psychology.
Do you have a trick when you face writer's block?
I actually just experienced this for the first time a couple years ago. It was right before my band at the time broke up and I couldn't get anything out. I remember feeling frustrated, defeated, and useless. I kept trying to force songs out, but the best advice I can give someone who is facing writer's block is to know it's okay and just take a break for awhile. My best songs come out when emotions are loaded and heavy, but I'm not always feeling this way. I had to learn that it's okay and natural to not always be writing.
How did you find out about Songtrust?
One of my friends works at Songtrust. She knew I was looking for a music publishing company since I just released my album. I looked into their services and was impressed with the amount of help and resources I received from several employees.
As a new writer and client of Songtrust, how do you interact with our community during the time that you're waiting for royalties to come in?
Songtrust has already provided me with several resources and connections to other musicians, which is really more than I had expected from them. I'm a part of the Songtrust Facebook Group where I can interact and collaborate with other musicians. In fact, I have already had a couple other clients reach out to me about collaboration through this group. I'm also subscribed to their weekly newsletters and participate in their events, like the most recent webinar, which provides music business resources that really help me become a better business person. The community they're building is really unique.
We heard you're releasing a new album soon, what are the themes or backstory behind it?
My album "Maslow" is based on the psychologist, Abraham Maslow's "Hierarchy of Needs." His theory focuses on human fulfillment through behavior and modes of survival. There are five successive layers, each one being achieved by the attainment of a lower layer. Some of the lower levels include physiological and safety needs and then progresses into belongingness, love, esteem, and finally, self actualization (reaching your full potential). As previously mentioned, I've always been inspired by psychological theories, and after learning about this theory in college, I was immediately fascinated by it as I truly and wholeheartedly believe in it. My album is a very personal journey through this hierarchy, each song referencing a different layer. Instead of a "triangular" model though, I take on a "circular" approach, focusing on the continuous cycle of different emotions, thoughts, and feelings.
Finally, what is your favorite song to listen to?
This is a hard one for me to choose. I've been really obsessed with Phoebe Bridgers lately. Her songwriting and voice is so pure and fragile, and I can't get enough of it. One of my favorite songs she sings is "Killer." If you haven't heard of her, definitely check out her album, "Stranger in the Alps."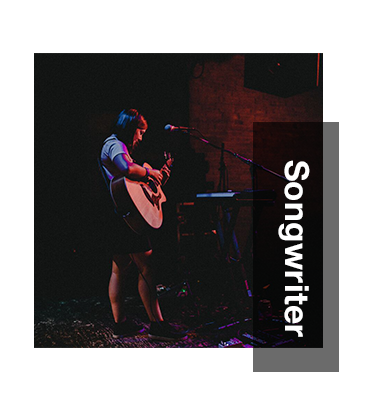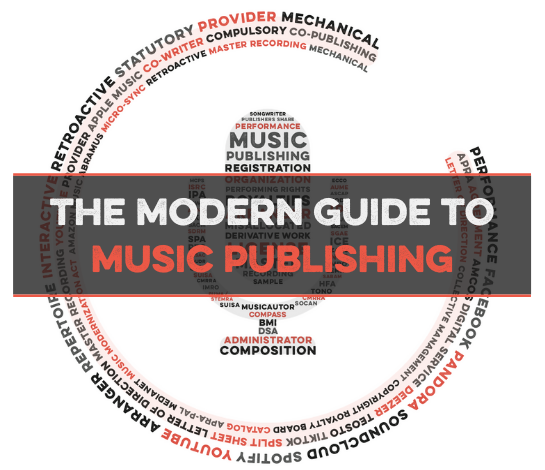 Take control of your publishing. Maximize Songtrust for your songs and business.
We created this guide to answer a simple question: How do songwriters support themselves?
The answer is not as simple as we'd like, but our goal is to make it as clear, transparent and understandable as we possibly can.
Songtrust is more than just a rights management platform and publishing administrator - we're a team of experts in the music community who strive to educate, support, and provide thought leadership to creators, representatives, and businesses across the music industry.
Our hope is that you'll finish this guide with an better understanding of the business behind songwriting and have actionable resources to help you be successful.