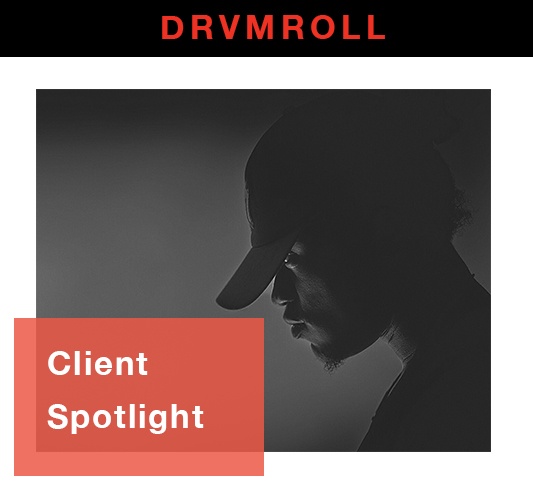 BASED IN Ghana, Africa, Derek Amoah Asare, also known as Drvmroll, is a music producer who has been making beats since 2010. His career was launched after rapper, and fellow Ghanian, Sarkodie released a song called "Oluwa is Involved" in 2014. His songs blend the sonics of different genres, giving him a mature sound. He's always looking to grow and collaborate with songwriters and artists of different genres on new projects.


What was the first track or recording you produced? If it was for an artist other than yourself, how did you connect with them?
Can't recall really. Was probably for myself though because I started out as an artist before taking on beat making/production. However, first song I produced that got nationwide airplay, and put me on the map, was by Ghanaian hip-hop artist Sarkodie titled 'Oluwa Is Involved'. A work colleague, in a studio I used to work in, always believed in my sound and production ability. He somehow got ahold of the artists personal email and sent him a bunch of my beats. The artist got back to us a week later and said he wanted to meet. He released the record the very next day. Other top artists from there followed not long after. Ice Prince, EL, Manifest, J.Town, Jayso. Just to name a few.
How did you develop the technical skills to get started? Did you go to school to study engineering or just start learning on your own?
After senior high, it was my dream to attend a music school to actually study music. I remember downloading Full Sail University's pdf forms just to stare at, but the odds were not exactly in my favor. So Google and Youtube have been my only teachers from day one. I pretty much taught myself. I developed my beat making skills (creative aspect) for like a year or two, then moved on to mixing and mastering (technical aspect). Still learning and getting better at it to date.
Do you mainly work in your own studio or go to other studios to work? If it's a mix, what do you prefer about one or the other?
I had a personal home studio about 6 years ago but for the past 3 or 4 years I have been going to other studios to work, especially if it's recording sessions. I am however able to produce anywhere I have my laptop. Comparing the time I had my own studio to now, I definitely prefer walking into a studio knowing it's mine and that I have all the time in the world to create something. There's also a lot of great profitable opportunities that comes with owning your own studio space. Probably, the only good thing that came out of not having my own studio is it taught me to work fast and always plan my sessions beforehand since you usually have to pay by the hour.
How do you connect with new artists you're producing? Do you have any dream clients you would want to bring something new to?
Producing for people wasn't exactly in the plans for me. I just learned so I could produce for my band and myself. So far i've let my work speak for itself and it's been the artists reaching out, but all that's changing this year. I am starting serious collaborations with artists all over the world, mostly indie, but mainstream too if possible. I plan on using social media as my main tool to network with any artists interested in working with me. I've worked with most of the main acts in my country and now I think it's time to spread my wings as far as I possibly can. As for dream clients, any mainstream artists in the US or UK would be great, but I hope to someday work with Smino, Anderson.Paak, Burna Boy, Wizkid, Jaden Smith, Chance the rapper, Drake and my music dad Mr. KANYE WEST.
Do you have a favorite genre or style of music you love working in or that you don't yet work in but would love to?
Hip-hop and R&B have always been the roots, but I can work with any genre thrown at me because I listen to everything: rock, jazz, afro beats, pop, even cinematic music. I, however, love any genre of music with Soul elements. Something I picked up listening to a lot of Kanye West & Anderson.Paak, so my favorite genres to listen to are usually a fusion of soul melodies with any genre of music. For eg. EDM + Soul melodies = Future bass/Future beats; Afro beats + Soul melodies = Afro Neo Soul etc. Only thing that limits my ability to go full Neo Soul would probably be my limited knowledge in music theory. Luckily, I know some great session players now so they help fill in the gaps.
What's your favorite piece of gear?
My MSI laptop and my RME babyface pro are all I have now, so they're really my favorite pieces of gear at the moment. Unless I'm counting my Moshi earphones (yes not headphones, earphones lol) purchased from the apple store. I mainly work "in the box" (i.e sole use of softwares for my music production) so I barely use any other third party gear. I believe all one needs is creativity to make good music. I do invest in industry standard softwares and plugins to aid my process of course.
What set up would you recommend to someone who's interested in getting started in production?
The basic equipment you need would obviously be your workstation (pc or laptop), a microphone, headphones, studio monitors (speakers), and an audio interface. If you have the workstation bit nailed, Focusrite has a bundle that goes for about $250. It's a great bundle that comes with everything I listed minus the studio monitors/speakers. Presonus does have a bundle that ships with speakers and a copy of their DAW, Studio One 3. That's the DAW I use for recording, mixing & mastering so I do recommend that. As of now, I solely rely on Image-Lines FL Studio for beat creation. People sleep on this remarkable software, but it's funny how almost every top song on radio now was produced with it.
How did you discover Songtrust?
I think I first stumbled on a Songtrust ad on Facebook. I probably paid no mind as I didn't know what it was. I was already on the road to learning how royalties and PRO's worked and got to know PRO's can only do so much for claiming royalties and how having Publishing Administration helped. So I did some research and three names that kept coming up was Tunecore, Cd Baby and Songtrust.
What's Next? New project, track, client your excited about you'd love people to start checking out?
I am currently working on a few new projects, definitely lots of new music. I had my career on hold for about a year so I plan on leaving nothing to chance. There's a ton of artists I have worked with that I'd want people to check out. Theres Haywaya, Worlasi, Boaz Twumasi and Bryan The Mensah, just to name a few. All indie artists and none mainstream, but great acts.
Any final words you'd love new and aspiring artists, songwriters or producers to think about as they're beginning their career?
Do not get discouraged, no matter what. Work hard, get better at the creative and technical aspect of making music. Unfortunately, creating the music is just scratching the surface. You will eventually need help with the business and legal side of things. Learn a little on your own to help protect your interests at least till you find someone who can help so you can fully concentrate on creating. One more thing, use what you have. You don't need any fancy hardware to make great music. If I made my first breakout song in the corner of my living room with an old pc running on 4GB RAM and an iPhone earpiece, sure you can do same and even way better.
Bonus: What's your favorite song?
Wish I could say the entire Syre album by Jaden Smith, but as much as I love Icon, Batman, Fallen, my personal favorite would have to be the track Ninety.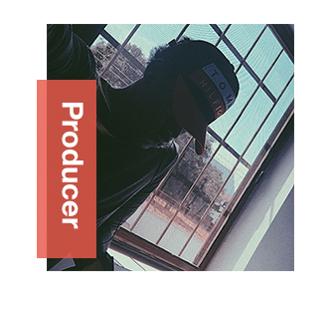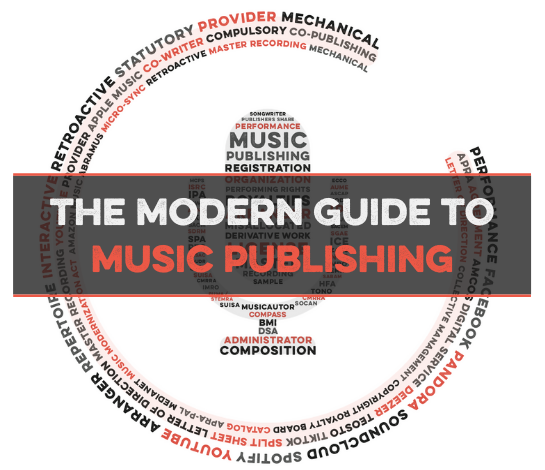 Take control of your publishing. Maximize Songtrust for your songs and business.
We created this guide to answer a simple question: How do songwriters support themselves?
The answer is not as simple as we'd like, but our goal is to make it as clear, transparent and understandable as we possibly can.
Songtrust is more than just a rights management platform and publishing administrator - we're a team of experts in the music community who strive to educate, support, and provide thought leadership to creators, representatives, and businesses across the music industry.
Our hope is that you'll finish this guide with an better understanding of the business behind songwriting and have actionable resources to help you be successful.