Imagine coming from a world where nothing is accessible - where food, water, and education are always a daily battle. Growing up, I was fortunate enough to never have to worry about the mere essentials of living. All the things that got me to where I am today, to writing this blog post and working as Marketing Coordinator at Songtrust, were all provided to me, with some bumps in the road, that now looking back at it - are so tiny in the grand scheme of things.
Whether it's people in the US or in some remote city halfway across the world, there are people out there who are, sadly, less fortunate than others. My family is from Sri Lanka, a tiny country off the coast of India -- one of the many countries that was severely affected by the tsunami in 2004 and who also experienced a civil war that lasted for over 25 years that ended in 2009. To this day, the country is still dealing with the repercussions of both these devastating events. Every year I go visit family and friends but it really wasn't until about five years ago when I went to volunteer with an organization called Visions, a non profit organization that teaches kids in rural communities about leadership and empowerment, that I experienced how other people in the world might live.
When I visited in 2012, I was going into my senior year of high school and didn't really know what to expect. I helped kids who were orphans who had lost everything but yet still had a constant urge to learn. The two weeks I was there I was in awe of these kids' attitudes - that people with nothing were still able to smile, laugh, and have the willpower to keep on moving. They wanted to learn how they could lead their community, their younger siblings, and their friends. They had dreams, just like you and me, about being doctors, lawyers, teachers, mothers, and fathers. Their hope was never lost. Ever since that experience, my view on the world has changed. I don't just think about what's in front of me - my job, my family, my friends - but about the world around me.
With that being said, I am so lucky to work at a place like Songtrust. The company itself has brand pillars that speak to what those kids taught me -- having a thirst for knowledge, how being an advocate in your own community can make a difference, and how being truthful to who you are helps you be a better person. At Songtrust, we strive to make things better - to provide the best possible product and service to current and potential clients. Songtrust is a leader in the music industry and they are doing so in the most truthful and genuine way possible. We strive to educate people about music publishing, royalties, PROs, and everything in between. At Songtrust, the company culture is one unlike any other. I am truly blessed to work with amazing people everyday - learn from them, collaborate with them, and constantly be surrounded by such kind people. People who are willing to lend a helping hand whenever they can - such a simple gesture that goes a long way.
Being kind to the people around you and remembering that not everyone has your story will open your mind to a whole new world. Whether it's the kids in Sri Lanka who never stopped smiling or the people at Songtrust who never stop wanting to support songwriters everywhere -- always think about the people around you and how both you and they can ultimately affect change.
Want to be a part of the Songtrust team and help support songwriters to be advocates in their communities? Check out our jobs page for all open positions.
Photo by Mario Purisic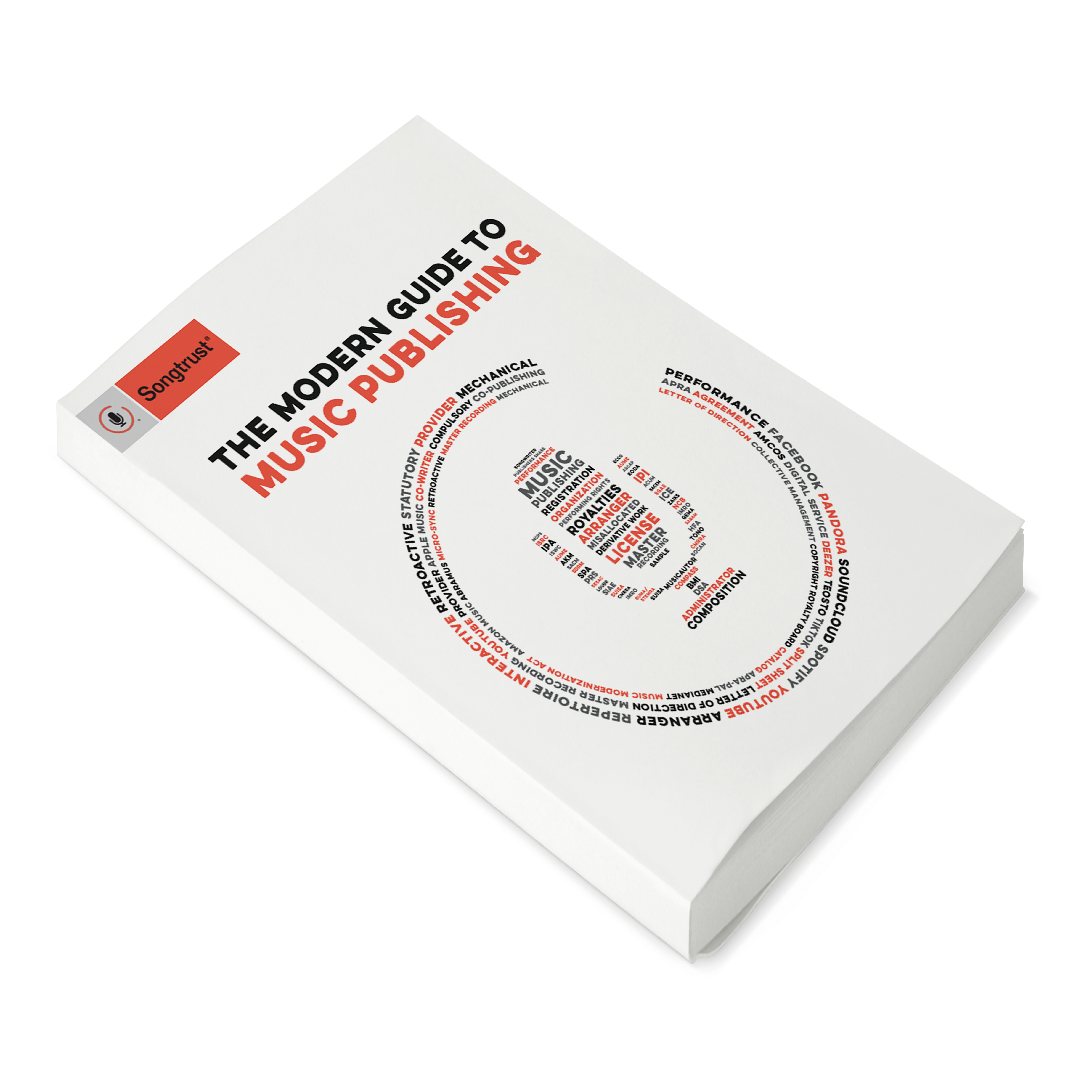 Maximize Songtrust for Your Songs and Business
We created this guide to answer a simple question: How do songwriters support themselves?
The answer is not as simple as we'd like, but our goal is to make it as clear, transparent and understandable as we possibly can.
Songtrust is more than just a rights management platform and publishing administrator - we're a team of experts in the music community who strive to educate, support, and provide thought leadership to creators, representatives, and businesses across the music industry.
Our hope is that you'll finish this guide with an better understanding of the business behind songwriting and have actionable resources to help you be successful. Included is an extensive glossary, too; if you see a term in bold in the text, you'll find it in the glossary at the end.
Related Articles
Songtrust Team, Industry Spotlight
Songtrust News, Songtrust Team, Press Release