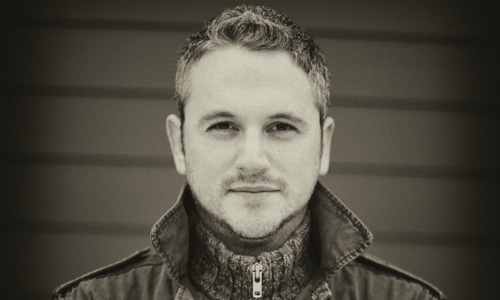 Andrew Fromm is an award-winning songwriter, having penned hits for N'Sync, Selena Gomez, Westlife, Marc Anthony and more. Previously signed to a publishing deal with Zomba, Andrew is using Songtrust to administer the publishing rights for his new songs. He now lives in Nashville and continues to write for established and emerging artists.
How did you get your start in songwriting?
My grandmother was a real estate broker and sold my parents the house we grew up in. Luckily, she convinced the previous owners to leave the piano in the deal. She must have had a feeling I might be interested in learning how to play. After a few piano lessons, I pursued playing the piano all on my own and started playing and singing the songs I'd hear on the radio.
After that initial push from my grandmother, I've experienced a very long and interesting career path. After randomly meeting a casting agent for Star Search in NYC, I tried out a few days later and landed a spot on the show. After my appearance on Star Search, I started doing open mic nights at various spots in Manhattan.
During that time I met my good friend Samantha Cole whom at the time had signed a substantial record and publishing deal. At her birthday party one year, I performed a song for fun in front of all the industry executives that were in attendance. It just so happened that the Sr Director of A&R for Jive Records was there that night and decided he wanted the song I performed for a then unknown act named The Backstreet Boys.
From there, I signed my publishing deal in March of 1997 with Zomba. And that original song I randomly sang at Samantha Cole's birthday party became my first cut and ended up being produced by one of my favorites, Mutt Lange and included on the 25 million selling album Millennium by The Backstreet Boys.
It's funny how one small event that easily may never have happened sets you on a completely different path in life.
What most inspires you as a songwriter?
I hate to sound cliche, but I'd have to say my life with my amazing wife, Beth, and the soon-to-be birth of our son Hudson. I'm sure after he arrives, I'll find a completely new avenue of inspiration to pull from.
Who are your songwriting idols?
I grew up idolizing songwriters like Mutt Lange, Billy Joel, Diane Warren, Bon Jovi, David Foster, Richard Marx and Steve Perry from Journey.
What are the most important elements to writing a hit song?
Unfortunately these days, so many other elements that songwriters just don't have control over have to happen in order to have a hit song. However, one constant that will never change and will stand the test of time and technology is that a great song must be extremely memorable and hooky enough to stick in people's minds. As simple as that may sounds.
What has been your proudest moment as a songwriter?
There is nothing like watching your song being performed in front of 75,000 screaming Backstreet Boys fans at the Georgia Dome who were all singing along. Goosebumps.
Why did you decide to join Songtrust?
It's incredibly daunting these days to be a songwriter, let alone have someone track your royalties properly in a world full of soon-to-be extinct programs. With percentages here and percentages there, it's hard for songwriters to make ends meet. I love the flat fee approach Songtrust has established and what originally attracted me towards using this super unique service.
You're a BMI writer. How come you chose them?
I've been with BMI since the birth of my songwriting career and will continue to be with them in the future. I have lifelong relationships with some of the executives there and trust that they collect my global royalties accurately and better than the others.
What's coming up for you in 2012?
2012 is looking like a promising year for me. I have been hard at work co-writing and pitching. On the horizon, are four songs on the upcoming Smash Mouth record, a Top 10 CCM song with Peter Furler called REACH, two songs on Wow Hits compilation 2012, a song on Filipino star Christian Bautista's album, and a cut on a major country artist as well. I have so many irons in the fire and with a little luck, I feel this list will continue to grow as the year progresses.
More info on Andrew: SoundCloud // Twitter