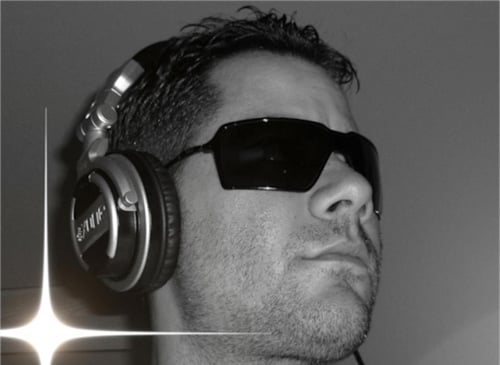 Born in Anaheim, CA, dJ ArkAngel has been composing electronic dance music (EDM) since the early '90s. His label Kingdom-Underground-Records boasts melodic, dark, underground and beautiful breaks & house compositions.
How did you get started in the music industry?
I spent a majority of my childhood living all over the world as part of a military family. Music ran through my veins from an early age, with my mother being a professional opera singer and piano / vocal tutor.
I began DJing in dance clubs in the early nineties, and found a passion for the EDM scene during this time. Soon after I started to produce my own music, I found my mother's classical music influences creeping into my sound, creating a unique and instantly recognizable style.
What has been the proudest moment in your career?
In 2006, I went on to contribute to a free 30-track compilation album, which was featured on the front page of iTunes for a month, receiving over 250k downloads. The album saw appeared alongside the likes of Public Enemy, Steve Vai and many other major artists.
What inspires you as a songwriter?
I only listen to dance music, and discover new music through Satellite radio or places like Soundcloud. I post my music there for feedback and sharing as well!
Sometimes I will drop some of my old vinyl on the decks in the studio too. I can't seem to separate myself from all my vinyl. Some of those old school gems still inspire me! I been collecting vinyl since the early 90's when I started dJ'ing.
My obsession with music goes back as far as my actual memory can take me into my childhood. I remember spending one months allowance on 4 records as a youngin. I bought Quiet Riot's "Mental Health", Madonna's "Like A Virgin", Prince's "Purple Rain" & EG's "Electric Avenue" on 12" vinyl, back when K-Mart sold wax...I still have those records by the way! I would play them all day and all night, until my mother would yell at me with: "Enough already!"
You belong to ASCAP. How come you chose them?
It just seemed to be the right choice of PRO when asking who to go with at the time.
What big things are on the horizon for you?
I just signed a licensing contract with NBC, MTV and USA through Alli Sports.
SoundCloud // Facebook // Twitter