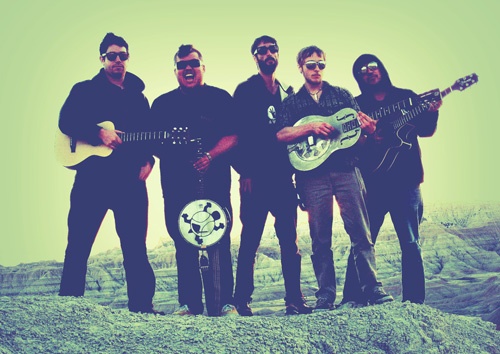 Giant Panda Guerilla Dub Squad is a psychedelic roots quintet from Rochester, NY who have most notably played 800 shows in the past six years. We spoke with bassist James Searl about his start in the biz and life with GPGDS.
How did you get started in the music industry?
I have been in a band since I was 11. First club gig when I was 12. Never stopped. Total insanity since then.
What has been the proudest moment in your career?
Hearing my hardcore band Mad Dogs Ill on the radio when I was 15.
What inspires you as a songwriter?
My friends and family. The news. How that all fits in between the goings on in life.
You're an ASCAP writer. How come you chose them?
Jerry Garcia and the Band are all ASCAP. It seemed a bit more prestigious but I really put very little thought into it. I was new in the royalty game and just knew I needed to register something.
What's coming up for you and the band?
Giant Panda is releasing two studio albums in a period of 3 months. They are very different from each other and very complimentary. We are proud and excited about them. Please anybody and everyone check them out. In These Times drops April 10 on Controlled Substance Sound Labs.
---
Official Site // Facebook // YouTube // Twitter