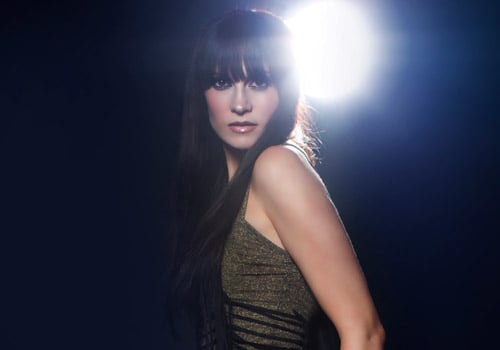 We're so excited to welcome talented recording artist, singer, songwriter, flutist, & pianist Larissa Ness to the Songtrust family! Her new album Break The Mold was released in late 2011 - and was followed quickly by a support slot for Maroon 5.
How did you get your start in songwriting?
When I was 16, I started putting lyrics to my composed instrumental piano material. I began improvising and "making up" piano music when I was pretty young, but just didn't decide to try lyrics until I was in high school. There's plenty of drama to talk about as a teenager - so it worked out perfect! A break up with my first boyfriend, etc. That actually was the 2nd song I ever wrote. My first song was called Keep Your Memories in Your Pocket and I eventually performed that at my high school graduation.
What most inspires you as a songwriter?
Life in general: things that happen to me or my friends, conversations with friends, books I read, movies I watch. Any experience that's striking and memorable to me.
Who are your songwriting idols?
Well, the country scene has a long list of amazing songwriters. Even though I'm not a country artist, I definitely recognize all the famous - but not well known in the public eye - songwriters. I do have to say, a few artists that I really have liked in my genre have been Gwen Stefani, Nelly Furtado, One Republic, Sia... just to name a few. In the past? Elton John/Bernie Taupin.
What has been your proudest moment as a songwriter?
When I was asked if CBS's TV show Ghost Whisperer could use my song Thoughts Of You and when I opened for Maroon 5 and the crowd was singing my song Let It Go louder than I was! It's amazing to hear a crowd singing your original song back to you!
Why did you decide to join Songtrust?
It was a recommendation, which I'm very glad for. I often feel like I don't keep up with all the "busy-bee" details like I should. It's hard to do everything.
Any advice you can share with emerging artists/songwriters?
Always go for the best quality your budget can afford and strive to be the best you can at all times. Consistency and dedication is the key. You'll never reap any rewards by giving up. No matter what you do, do what you love - life is too short not to. If you don't absolutely love what you're doing, do something else.
What's coming up for you in 2012?
Right now, I'm working on putting out music videos, photoshoots, doing a few remixes & releases, and collaborating with some new bands/DJs. Also working on some new material!
More info: Official Site // Facebook // Twitter