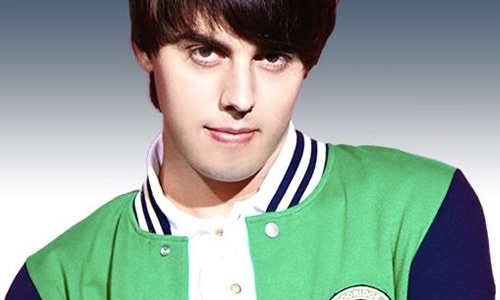 We're so excited to welcome Brazilian-born, London-living, Luigi Masi to the Songtrust family! With three Top 10 singles in the UK Club Chart, Luigi is back from a break to unleash a new studio album.
How did you get your start in songwriting?
Back when I was sixteen, I remember being quite bored of music at the time. There was a lack of new artists and new songs, so I just set about writing my own songs! It all just took off from there, really.
What most inspires you as a songwriter?
When I was younger I wanted to be a writer, but my parents talked me out of that. I guess I just channel all my thoughts into songs, thinking up dream situations, etc. I never write about anything personal. I know lots of writers draw from themselves, which many think makes them 'authentic', but to me, I don't care. I can make up stories for days. Guess that's why I'm a pretty good liar!
---
Want to collect royalties like Luigi? Songtrust can help!
---
Who are your songwriting idols?
Can I just list my absolute favorites? Wayne Hector, Kara DioGuardi, Sean Garrett, Lucas Secon, Ina Wroldsen, Chantal Kreviazuk, Ester Dean, Carl Falk, Bonnie McKee. I know people might be going: "Hey, they're all pretty recent!" But they've shaped my teenage years and who I am as a writer. I've had the chance to work with some of them , which was a dream come true. Hopefully I can work with them all one day!
What are the most important elements to writing a hit song?
I try to follow a few rules when I write. The first is to keep it simple: it's pop music, not a dissertation on feminism in Yugoslavia. Second, is having an epic middle eight. I try in every song to make that the highlight, even beyond the chorus - it just ties the whole thing in. And finally, having some personality shine through in the lyrics. Get a bit of attitude in there. All that to me makes a hit song.
But in my eyes, a song can still be a hit song even it peaks at #213 and sells ten copies. It's not just the sales that make a song a hit, it's the actual art of the song itself.
What has been your proudest moment as a songwriter?
Hearing fans sing the words and melodies you've written gets me every time. If I've touched and changed just one person's life, then that's a job done for me. Can't think of anything better in the world to be honest.
Why did you decide to join Songtrust?
Songtrust is such a breath of fresh air for the industry. It's 2012 and the major publishing houses are so far behind in just 'being'. I want to be able to track my royalties through a great interface, be able to search and analyse them in anyway that I choose, be able to see them on-the-go on my phone - you know, just simple and basic things like that.
Songtrust just 'gets it' and doesn't say 'huh?!'. I can't wait to see what happens in the future and it grows out from here.
What's coming up for you in 2012?
I'm currently working on a new studio album, so that's pretty exciting. Been doing something different this time and just writing all the tracks on my own or co-writing with Charlie Mason (who worked on my first album with me). Also I'm excited to get into sessions over the summer with other writers to create tracks for other artists. That's something I'm starting to get into now.
More info: Official Site // Facebook // Twitter
---
Songtrust is the easiest way to get paid songwriting royalties!