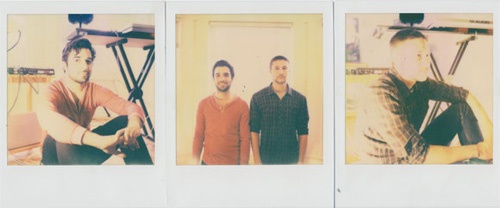 There are many paths to launching a career as an indie band. Maybe your favorite musicians honed their chops playing tiny basement shows, or upped their indie cred working at your local record store. But Mark Zannad and Brandon Harrison of the San Francisco band Seatraffic had a different path. They started out as music bloggers.
"Being a music blogger, I learned that there are more music blogs in the world than you could count," Mark says, "and even more bands. Homemade, self-released music needs the Internet." As with blogging, Mark and Brandon soon learned that the key to success is making yourself standout in the crowd.
A self-described 'chillwave' band, Seatraffic says they are influenced deeply by their city. "Life in the Bay is unlike life anywhere else," Mark says. Some of his favorite Bay Area bands are garage rockers like Thee Oh Sees, Shannon and the Clams, and Ty Segall. "So much of the city ends up in our music, for better or for worse."
Although Mark admits he and Brandon don't spend as much time at the beach as they'd like to, their track "Beach Life" is inspired by "that 50/50 feeling you get at the beach: hot facing the sun, and cool facing the sea." As huge Beach House fans, Mark and Brandon were hoping to achieve "a great simplicity" like the kind Beach House has mastered.
Mark says that the indie blogosphere and social networking have been the driving force behind the band's success. "When you combine blogging and social networking, as in the case of Tumblr, things can spread like wildfire," Mark says. "Rather than sit around and complain how the Internet is taking over, we are using it to our advantage." They were inspired to take control of their music publishing with Songtrust after making a submission to RCRDLBL.com and learning about the service.
Seatraffic is currently wrapping up their debut EP, which will be available on Bandcamp in October, and booking of shows to promote it. Their debut full-length is slated for late 2012. Check out Seatraffic online here, and be sure to check out their debut single, "Speed Limits," on Bandcamp.