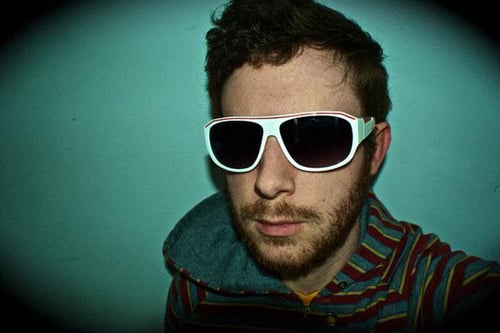 Matthew Hunsberger is a musician, producer and creator of the electro-pop project Teleflux, and is currently based out of Connecticut. Matthew is originally from New Jersey, where he grew up playing the drums and joining several different punk bands in high school. Once Matthew entered college, he began making music on his own and produced pop punk-influenced computer music under the name Pop Heroes. After college he fell in love with electronic music, particularly French electro house which has greatly influenced his production style and technique. Before long he was buying hardware and vintage synthesizers and began creating the music that would become Teleflux.
Matthew enjoys creating electronic music with an emphasis on songwriting. It's not just about getting that great sound - it needs to be a good song first. Much of his work is also very pop-centered. He's been working on incorporating samples into his music and is amazed at what producers like Kanye West are doing with obscure records. The Teleflux project seems to be a great place to experiment with these types of productions.
Teleflux has released two EP's since it's inception. Space, Hunsberger's debut, is more of a dark, sample-heavy sound, but still pretty poppy. Atlantic City, is his newest release and is much more pop-oriented, with some hip-hop and 80s influences thrown in. Matthew's also been doing some collaborations and is always looking for people to make awesome music with. He's planning on starting work on a new record in the next couple months.
Check some of these link's for Teleflux:
Web // SoundCloud // Twitter // Facebook // MySpace