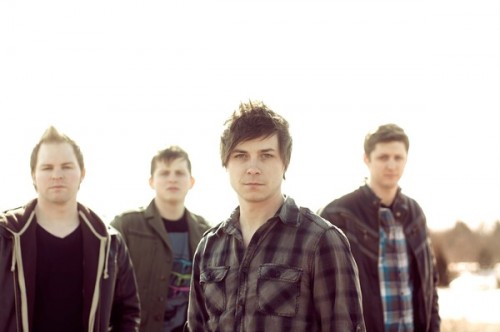 The Getaway is a 4-piece pop/ rock outfit located in Cincinnati, OH. Though the band has been through a lot, including drummer Nate Staggs' successful battle with cancer, they have been back on track and are currently working on their next project. We had a chance to speak with guitar player and vocalist Alex Wheatley about his experiences in the music industry as a songwriter and the future plans for The Getaway:
1. How did you get started in the music industry?
I grew up in the grunge era, so bands like Pearl Jam, Bush, early Green Day, and the Cranberries had a big early influence on me. With the sounds of those guitars being so big, electrifying, and with a kind of dirty glamour to them, it instantly made me want to pick up a guitar. So at the age of 16, I did just that and taught myself well enough to get into a band with some high school buddies of mine. After my first stage performance I was hooked. To this day it's impossible to emulate the rush of playing in front of a huge crowd filled with people that love the same thing you do.
2. What has been the proudest moment in your career?
I think the proudest moment of my career has actually yet to happen. But to this point, I know when I first heard one of my songs on MTV's "The Real World" I felt like I was on top of the world actually. To know that so many people got to hear what I created was quite the thrill. If I predict my all time proudest moment though, it's winning a Grammy for Album of the Year!
3. What inspires you as a songwriter?
Songwriting to me is an everyday, moment-to-moment occurrence. I'll see something, hear a piece of something, and/or do something that creates a small spark in my brain and ear, and that's the start of many of my songs. It can be as simple as hearing a song you've heard a million times, but this one time you hear it from a distance and it sounds different. You hear it "your" way and that sparks a completely different idea and sound. Funny enough, I've heard the sound of a gas meter whistling and I liked the key it was in so I started humming some nonsense and came up with a melody. So to answer the question, I guess my inspiration comes from daily life and interactions.
4. You belong to ASCAP. Why did you choose that organization over the others?
I think word-of-mouth is the best answer for this one. That and doing my research. When it came time to join a Performance Rights Organization, ASCAP seemed like they offered the best amount of benefits. And after talking to a few reps from the company I felt like it would be a good home for not just myself, but for our publishing company as well.
5. What projects or events are coming up for you?
We are heading into the studio in March to record our second release titled Set The Night On Fire, which will be a 6-song EP. Hands down, these are the best songs we have collectively written. It's a pop-conscious effort with a feel that is guaranteed to make you move inside and out. We can't wait to show everyone. Along with that we'll be shooting our first major music video for the first single and title of the album Set The Night On Fire. Lastly, we have two last shows before we hit the studio. Our first is this Saturday Jan. 21st @ 3rd Street Dive in Louisville, KY, and we have a hometown show Jan. 27th @ the Madison Theater in Covington, KY. Both should be a lot of fun!
http://youtu.be/zh-yJHJksb0