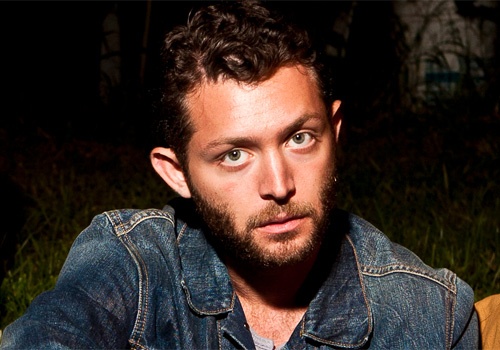 Todd Goldstein is the guitarist for New York indie rockers ARMS. Having garnered critical acclaim in his previous guise at the axeman for Harlem Shakes, Goldstein returns with Summer Skills - his first record under the ARMS moniker.
How did you get your start in songwriting?
I began songwriting, more or less, right when I started playing guitar--both of which were around age 13. It felt like the most natural thing for me: guitar was a tool on which I could write songs. Though I definitely got intensely nerdy about the instrument itself--gear and guitar heroes and learning solos wholesale, etc--I was also completely fixated on the idea of writing the best pop songs I could muster.
My first band in high school had four songs and a singer whose voice, I was convinced, sounded just like Ed Kowalczyk from Live. I was obsessed with surf-rock, and forced him to sing a very silly song I wrote about being a secret agent. It's been downhill from there, pretty much.
What most inspires you as a songwriter?
Authors and filmmakers tend to get me going the most--I love a sense of an artist creating a beautifully realized imaginary world and pulling you inside. I listen to ridiculous quantities of music... but it's usually a particularly musical sentence or an intensely moody movie that make me want to run to a guitar and try to capture that feeling (my girlfriend calls them "fireflies) in a bottle.
I just found out that David Cronenberg is directing an adaptation of Don DeLillo's Cosmopolis, which is the equivalent of my favorite band covering my other favorite band...I'm bracing myself for serious nerd-shivers.
Who are your songwriting idols?
Mark Kozelek (Red House Painters / Sun Kil Moon) is my all-timer -- I make sure to catch him whenever he rolls through town; Neil Young taught me how to be deadly serious and funny at the same time; Joni Mitchell's guitar playing and melodic weirdness always get me going... and, I don't know, I listen to a lot of drone and ambient music... so let's say Erik Satie, too. And Brian Eno. Okay.
What has been your proudest moment as a songwriter?
The song Kids Aflame (the title track from my 2009 record of the same name) still stands as my proudest achievements. It was one of those 4-chord wonders that just fell in my lap, on an airplane-ride one day. The whole thing appeared, more or less fully formed, and I think it still carries the simple, un-labored feeling of its creation.
A few years ago, I received an email from Susan Lane, the widow of the Faces' Ronnie Lane--that is, the guy who wrote Ooh La La, one of my favorite songs of all time. She had somehow stumbled upon "Kids Aflame", and wanted to tell me that it had comforted her on a blue day... we started up an email correspondence after that, becoming email-penpals of sorts. I can thank Kids Aflame for that: one of the sweetest relationships and most humbling full-circle moments of my life.
Why did you decide to join Songtrust?
As ARMS was still sorting out our label situation, I wanted to make sure we were in a more solid place before really sitting down and hashing it out. After we decided to release (our most recent album) Summer Skills ourselves, Songtrust seemed like a forehead-slappingly obvious idea--the perfect way to make sure we made money off the music we'd worked so hard to create.
Any advice you can share with emerging artists/songwriters?
Man, advice... I'm such a neurotic writer and the music industry is such a mystery to me, I feel like I'm the worst guy to give advice. I guess I'd say make songwriting/musician friends. Talk about your craft. Find bandmates who are willing to give good, constructive feedback but also support the shit out of you. It's a lonely pursuit, songwriting, but it's also important to not actually be alone in this thing.
Be honest with yourself about what you like, and even if what you're writing about isn't the happiest subject matter in the world (ie my favorite subject), it's important to write from a happy place. Whether you think what you've written is "good" or not doesn't matter -- what matters is whether it makes you feel something, whether you like it. And keep doing it. Don't stop. It will always reward you for your diligence.
What's coming up for you in 2012?
We're just coming off a refreshing two months of band-vacation -- been pumping on this thing full-force for the past three years, and we all needed some time to decompress and get back to writing. 2012 will involve writing, arranging, and demo-ing a new album. Hard to believe it's come to that already -- it feels like we just finished our last one -- but here it is, album-time again. Glad to be here.
More info: Official Site // Facebook // Twitter