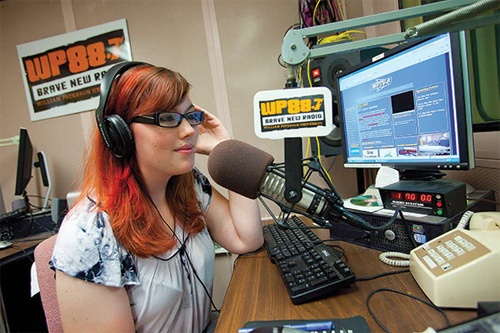 For a young band or artist, radio airplay can be a crucial factor in their success. Airplay helps both in terms of promotion and, more relevant to Songtrust, from a royalties standpoint.
Royalties generated from radio airplay are called Performance Royalties. In the United States, three Performance Rights Organizations collect and distribute Performance Royalties to songwriters: ASCAP, BMI & SESAC (read more: Comparison of PROs). In order to collect your royalties, you must register songs with one of ASCAP, BMI or SESAC.
---
Need help registering songs? Songtrust makes royalty collection easy.
---
With the rise of internet streaming sites like Spotify, many artists are tending to ignore radio airplay in favor of digital listening. Trouble is, royalties from these digital sources does not yet compare to those being generated from terrestrial radio (read more: Royalty Roundup). For a young artist, College Radio can be a great place to start - before making the leap to more established, commercial stations.
So, how does an artist go about getting spins? Colleen P. Calabro, Station Manager of WMVL Radio 88.1, gives us the lowdown.
1. Work with a radio marketing/promotion company
Larger companies: The Syndicate, Advanced Alternative Media (AAM), Planetary Group, Distiller Promotions, Terrorbird
Smaller companies: Vitriol Independent Promotion, Tinderbox Music, Pirate!, Distinctive Promo, Co-Sign Collective
Tinderbox has stated that it costs about $5 per radio station for promotion for each artist, which includes sending mp3s or physical albums, band merchandize occasionally, email blasts to various radio stations with stellar write ups and recommendations, and the potential to be charted with College Music Journal (CMJ).
The latter is dependent on the music directors and DJs at each station "adding" the album to a chart. Being further charted involves the DJs making sure the album gets airplay. The more airplay on more stations, the higher the album is placed on the charts.
Larger companies typically work with labels to promote their roster of artists versus independent artists
2. Submit music directly to college radio stations
To formulate a list, begin with the Top 20 Princeton rated "Most Popular College Radio Stations". Some stations decide not to accept music not affiliated with promotion companies or CMJ for airplay, but do use the submissions to book local artists to play on campus or do on-air interviews.
Sending a physical copy will absolutely grab the most attention, but most college radio stations do at least listen to those extra submissions.
Whether promoting oneself independently or with the aid of promotional services, be sure to extend the offer of going the extra mile to entice college radio music directors. Offer to do station IDs (short recorded clips, i.e. "This is Joe from The New Band and you're listening to WXYZ 88.1FM"), on-air interviews or on-air performances.
3. Have an online presence with social media
Facebook, Twitter and YouTube quickly help Music Directors and DJs learn about your band. Also, be sure to have more music available on services like SoundCloud or Bandcamp. This validates a songwriter or an artist and gives the radio station an idea of the their popularity.
In addition to having the presence, each site must be current and maintained frequently to show that as an artist you are doing everything you can to spread the word about the music you are making.
Social media also makes for great informal connection with radio stations (who often also have these sites), their DJs and subsequently their listeners.
---
Want to get paid your royalties from radio? Songtrust makes it easy.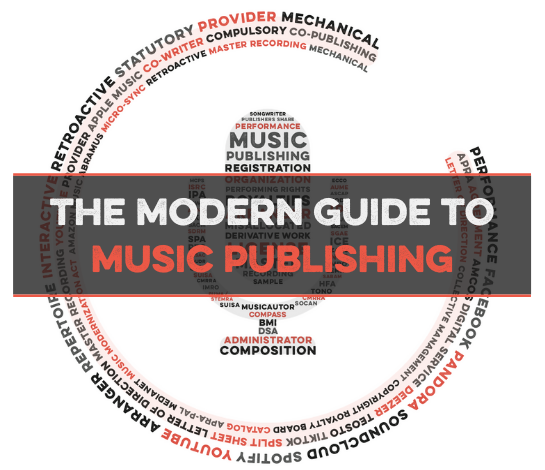 Take control of your publishing. Maximize Songtrust for your songs and business.
We created this guide to answer a simple question: How do songwriters support themselves?
The answer is not as simple as we'd like, but our goal is to make it as clear, transparent and understandable as we possibly can.
Songtrust is more than just a rights management platform and publishing administrator - we're a team of experts in the music community who strive to educate, support, and provide thought leadership to creators, representatives, and businesses across the music industry.
Our hope is that you'll finish this guide with an better understanding of the business behind songwriting and have actionable resources to help you be successful.