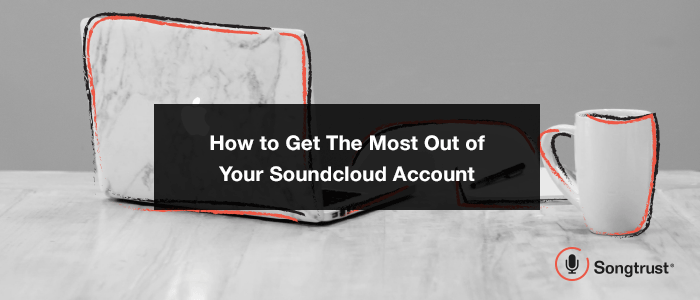 Soundcloud has become a critical tool for any songwriter or musician who wants to reach an audience of potential fans – but it isn't as easy to do as simply pushing a button. As the largest online music community, Soundcloud affords an independent music maker a significant platform, but one that's crowded with thousands and thousands of other artists, too. Here are some important steps to keep in mind when using Soundcloud to make sure your work stands out and finds the receptive audience you want.
Tag Your Music
Tagging your music makes it discoverable by listeners – and it's important to put some thought into what those tags should be. If your music has a drum & bass track, set the main genre to drum & bass. Is there a mood that seems to fit? Make that a tag, too. Adding your location can help local fans discover you, too. However, don't view tags as spaghetti to toss against the wall in the hopes something sticks. Make sure your tags are targeted and concise, and your audience will find you.
Think About Your Song Titles
While you may think it looks cool to plug a bunch of asterisks into your title or use creative spelling, those little complications make it harder for potential listeners to find your song. Don't add track numbers or other information, either, as that's simply duplicating information a listener can find elsewhere. Just list the title (ex: Good Song Right Here) and that's it. Also, when uploading your tracks to an editorial or label account, use the format "Artist Name – Track Title" to make sure the track is identified as yours and isn't attributed to the SoundCloud account.
Add a Buy Link
All the likes in the world won't pay the bills, but Soundcloud has a solution. Add a buy link to your track upload by clicking on the metadata tab while you're uploading. Remember to add the right buy links, such as Buy on iTunes, Beatport, Juno, Bandcamp, and any other site you use to sell your music online. If you have a pro account, you can also change the button text to anything you want. For example, change it to Steam on Spotify to get more streams, or write Donate and link to Patreon or PayPal. This gives fans a chance to support your music and can make a noticeable difference in your bottom line.
Build a Discography
Make it easier for your listeners to find your music by building a discography – and don't worry older tracks will mute the impact of newer ones. Playlists marked as an album, EP, single, or compilation will all be displayed in the albums section of your profile in order of release date. If you want to upload some old tracks from your archives, don't worry that they will overshadow newer content – they will be displayed in your discography, but not in a way that takes attention away from the new content you want people to find.
Comment on Your Waveforms
Since waveforms have comment sections, fans can express their opinions – but so can you. Use the comment section as a way to ask for feedback, explain how you made the song, or just share some information your fans will appreciate about the song.
Think About Your Art
While it's important to make sure the image you include with your music is a JPG or PNG file that's at least 800 x 800 pixels, size isn't the only thing to consider. Make sure the image you choose represents your music and will intrigue new fans. Have fun choosing your image, but don't miss out on the opportunity to create a strong visual message for your brand, either.
It's important to note that unlike some other streaming services, whether or not you earn royalties from Soundcloud is conditional. When a user uploads their content to Soundcloud directly through Soundcloud's free service (versus they Premier program), royalties are not generated, and therefore can not be collected.
Also - remember it's not enough to finish a song and distribute it to streaming platforms. You've got to be your own advocate and marketing department to get the word out about your songs. Treat your streaming account like a business and do whatever you can to boost your streams. The more streams, the more royalties you can earn. Make sure you've covered all your bases too with publishing - if not, register for a Songtrust account today to make sure you're not leaving any money on the table.
To make sure you're collecting all of your mechanical and performance royalties globally, register for Songtrust as your publishing administrator today!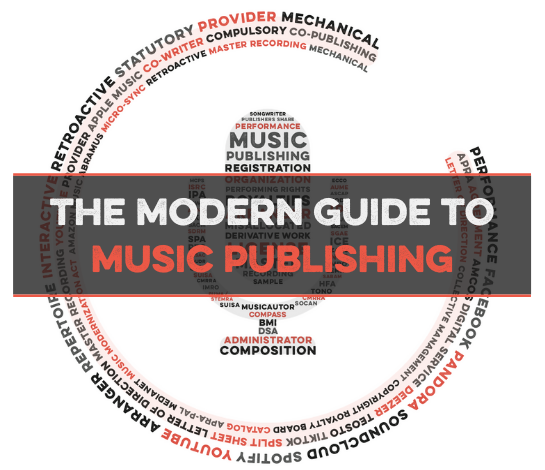 Take control of your publishing. Maximize Songtrust for your songs and business.
We created this guide to answer a simple question: How do songwriters support themselves?
The answer is not as simple as we'd like, but our goal is to make it as clear, transparent and understandable as we possibly can.
Songtrust is more than just a rights management platform and publishing administrator - we're a team of experts in the music community who strive to educate, support, and provide thought leadership to creators, representatives, and businesses across the music industry.
Our hope is that you'll finish this guide with an better understanding of the business behind songwriting and have actionable resources to help you be successful.
Related Articles
Music Publishing Resource
Music Publishing News, Music Publishing Resource