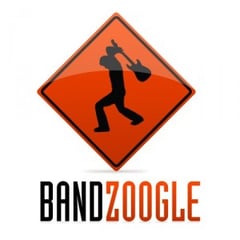 Say hello to Bandzoogle -- the most effective platform for musicians to build their websites and manage their direct-to-fan marketing and sales. Independent and DIY musicians can create a professional and fully functional website without having to deal with coding or expensive designers. Users can add features like mailing list management, centralized social media updates, blogging and detailed fan analytics. With Bandzoogle, artists can also quickly build an online store to sell their digital and physical goods, at no commission. Bandzoogle is free to try, and offers affordable monthly subscription plans with the best support in the industry.
Simply put, Bandzoogle is a self-serve website platform that caters their business to helping its users create, develop and enhance their online presence and accessibility. The company, which was named a "Top 10 Indie Music Marketing Tool" by Hypebot.com, offers its users a unique formula for maximizing not only their online presence, but also their marketing and fan interaction. Whether you're a solo artist thinking about creating a website or a well-established touring act that has had a website for years -- Bandzoogle will be able to help you reach your online potential.
Bandzoogle was formed in 2003 by Chris Vinson who was working with website development for artists on a major record label in Canada. Chris created an interface that allowed bands and managers to update their sites themselves, and came to the realization that this platform could be extremely useful for other independent and DIY artists. Bandzoogle has since grown organically to more than 10,000 artists and bands, mostly through word-of-mouth marketing. Since Bandzoogle launched their digital store features (roughly 3 years ago) their members have sold more than $4 million dollars in direct-to-fan, no commission sales.
What exactly does Bandzoogle do?
The more important question may actually be, what doesn't Bandzoogle do? Here are some of the services included with all Bandzoogle plans:
Friendly support 365 days a year
Unlimited data transfer (bandwidth)
Twitter, Facebook and MySpace sync
Hundreds of professional site designs
Blogs and podcasts
Text message broadcasting
No-fee music and merch store
Google search optimization
Music download store
Merch store
E-mail accounts @ your domain
ArtistData.com integration
Music player
Events calendar
Bandzoogle is free to try and has no set-up fee. For members that like what they see, the company offers three levels of plans -- Lite, Standard and Pro (ranging from $10-$20 a month). Each plan is tailor-made to meet the specific demands of Bandzoogle's varied clientele. New users are encouraged to sign up for a 30-day free trial here.
Bandzoogle also does a great job addressing specific needs for both the artist and the fans. Not only should the website be an informative look into your band, but it should also create a unique experience for its visitors. Websites that are created with Bandzoogle can also be equipped with streaming music players and digital music stores -- two absolute necessities for artist websites in the 21st century. Users can set their own prices for downloads and albums, and even track their sales. Bandzoogle also offers blogging and podcasting capabilities that allow their fans to gain exclusive "insider-access."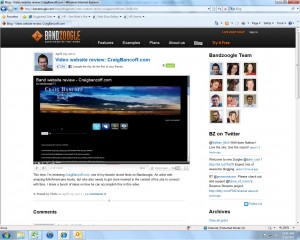 Another great aspect of the company is the collection of examples that can be found on Bandzoogle's site. It's entirely too easy to spend an afternoon just surfing through their featured band websites and collecting ideas and themes for your own Bandzoogle creations. Bandzoogle also conducts in-depth video web-reviews for artists, offering a broad evaluation of their sites complete with suggestions, enhancements and strategies. The reviews include specific suggestions for improvement and a complete guide on how to effectively interactwith visitors of the site. Take a look at this impressive web-review for Craig Bancoff's artist website.
If you're an artist looking to futher enhance your online presence, sell your music or even provide updates for your band -- there is a good chance Bandzoogle and their experienced staff of professionals is the right move for your career. Take a visit around their website and see for yourself!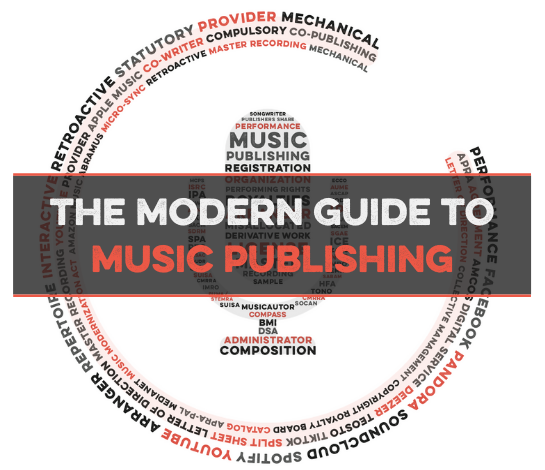 Take control of your publishing. Maximize Songtrust for your songs and business.
We created this guide to answer a simple question: How do songwriters support themselves?
The answer is not as simple as we'd like, but our goal is to make it as clear, transparent and understandable as we possibly can.
Songtrust is more than just a rights management platform and publishing administrator - we're a team of experts in the music community who strive to educate, support, and provide thought leadership to creators, representatives, and businesses across the music industry.
Our hope is that you'll finish this guide with an better understanding of the business behind songwriting and have actionable resources to help you be successful.