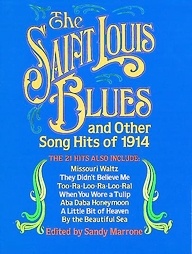 When it first became popular in the early 16th Century, sheet music helped drive the popularity of hymns and modern songs. Several centuries later, it has morphed into a significant arm of the publishing industry, with songwriters and publishers deriving significant royalties from the sale of lyric sheets and musical scores of their songs. We spoke with expert Sandy Marrone, owner of the world's largest private sheet music collection, about collecting sheet music and about how the industry has changed in recent years.
Describe your collection.
I have the largest private sheet music collection anywhere, ranging from really old stuff to more popular music of the mid-century. I put it to use by continuing to collect, and by selling and loaning to institutions, to TV shows, and magazines.
How have you amassed such a large collection?
It's been many years. But these days, music stores are closing everywhere. I try to go to old music stores all over the country, because the back stock of music stores tends to be valuable to a sheet music collector.
What's the sheet-collecting scene like these days?
It's kind of a subject of argument. People, and music stores in particular, cannot make a living on sheet music anymore. Sheet music is still published, there's not the same quantity of it and a lot of it is digital.
How has the Internet affected sheet music?
Ever since eBay came along, people began selling old collectible music. There's still loads and loads of it. The pianos were long gone, but the sheet music lingered on because it's easy to store. Nobody knew what to do with it before eBay; now it's just circulating constantly online. It's less and less of a rare commodity.
Is it still a profitable business?
Profitable? Yes, absolutely. It's profitable for somebody who deals in it, but only somebody with very scarce collections. It has to be scarce material, not the popular tunes of the times. If you can hum or sing a song, it probably isn't gonna be worth much.
Publishers make money, but 95% or more of what's out there is worthless for a collector. There are a couple hundred thousand listings for sheet music online, and only a small percentage of them sell for a good price. It's very select sheets that bring in the most money.
What kind of select sheets do you have?
I have some early 1800s stuff. I like the modern music, the paper, the graphics. Tomorrow's collectors will have great colors and graphics with all the stars on the cover. Very artistic stuff.
Some of the really rare stuff has Black graphics—they're coon songs, or songs that use the N-word. A lot of syncopated ragtime, jazz, blues.
How do you think sheet music publishers are doing these days?
They're not selling as much as they used to, but I figure they probably make a good profit per sheet. Especially since a lot of it is digital and people can buy new sheets directly online.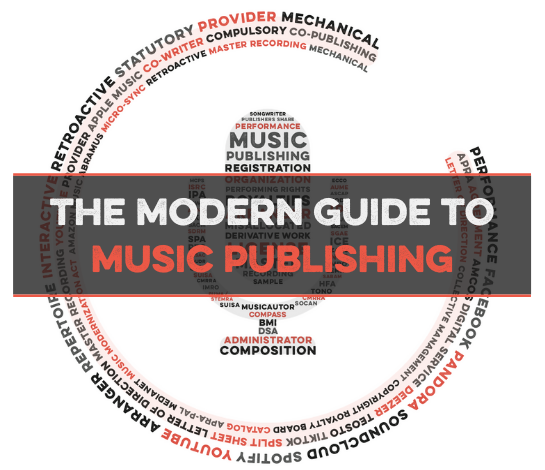 Take control of your publishing. Maximize Songtrust for your songs and business.
We created this guide to answer a simple question: How do songwriters support themselves?
The answer is not as simple as we'd like, but our goal is to make it as clear, transparent and understandable as we possibly can.
Songtrust is more than just a rights management platform and publishing administrator - we're a team of experts in the music community who strive to educate, support, and provide thought leadership to creators, representatives, and businesses across the music industry.
Our hope is that you'll finish this guide with an better understanding of the business behind songwriting and have actionable resources to help you be successful.