* This post is the first in what we hope is a long and useful series of industry profiles and Q+A's with prominent music publishing companies and personalities, all geared towards educating you and helping you maximize your career in music by using Songtrust to take control of you music publishing!
Sometime in the near future, Internet radio will be as prevalent, if not more so, than terrestrial and satellite radio. Or at least, that's what Tim Westergren, founder and chief strategy officer of Pandora, is banking on. The free, automated music recommendation service, which describes itself as "a new kind of radio — stations that play only music you like," has been at the forefront of the movement to popularize Internet radio and make it more accessible. Pandora has also been a major new revenue source for songwriters and artists.
In case you don't already know, here's pretty much how Pandora works: users choose an artist or song they're in the mood for, and Pandora's Music Genome Project creates a station of songs that sound similar. The Music Genome Project uses a complex mathematical algorithm to manage its vast database of songs, classified along some 400 musical variables by a team of music analysts.
Nearly fifty million users have registered on Pandora, and spend an average of 11 hours per month on the site. In 2009, that amounted to $50 million in revenue. Last year, the company expected to double its earnings to $100 million, according to digital media analyst Ralph Schackart, as reported in the New York Times.
Most of that income goes towards artists and songwriters, as per an agreement reached with the Copyright Royalty Board last summer. Pandora, and most other Internet radio stations, must hand over 60 percent of earnings in performance royalties. By contrast, terrestrial and satellite radio are required pay substantially lower portions of their revenue in licensing fees: closer to 10 and 15 percent, respectively.
Pandora pays licensing fees every time a listener plays a song. Royalties earned through the service are tracked, collected, and paid out to both performing rights organizations for songwriters (including ASCAP, BMI and SESAC) and to SoundExchange, which collects royalties on behalf of recording artists.
"Pandora, unlike broadcast radio, pays royalties," emphasizes Westergren, who is himself a musician and composer. "[The music industry] ought to be fighting tooth and nail for us. It's nothing but good news." Songtrust couldn't agree more.
And in addition to the millions of dollars songwriters earn collectively through Pandora, the service also offers lesser known artists and songwriters the opportunity for greater exposure. While broadcast radio errs towards playing the same songs by the same artists, every one of the 90,000+ artists in Pandora's database gets a fair shake at airplay. Ninety percent of the 750,000 songs available were played last month, Westergren says.
Following the success of the Pandora iPhone app, which launched in 2008 and attracts some 35,000 new listeners a day, the company is shifting its attention to cars, where half of all radio listening happens. Pandora streaming will be available in cars that offer the SYNC integration system.
The company also hopes to make Pandora available globally; as of now, the U.S. is the only territory where it has reached a workable licensing agreement. But its success here is a testament to the company's temerity: "When we first started our campaign in D.C., nobody thought we would do it," says Westergren. "But it worked."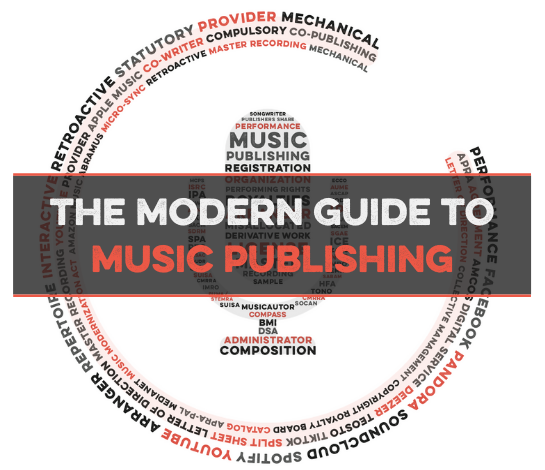 Take control of your publishing. Maximize Songtrust for your songs and business.
We created this guide to answer a simple question: How do songwriters support themselves?
The answer is not as simple as we'd like, but our goal is to make it as clear, transparent and understandable as we possibly can.
Songtrust is more than just a rights management platform and publishing administrator - we're a team of experts in the music community who strive to educate, support, and provide thought leadership to creators, representatives, and businesses across the music industry.
Our hope is that you'll finish this guide with an better understanding of the business behind songwriting and have actionable resources to help you be successful.