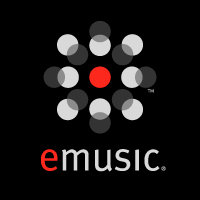 Since its launch in the late '90s, eMusic has shifted to reflect the struggle between the music industry and the Internet to find a common ground. In the early days, it was among the first web stores to sell mp3s. Today, for approximately 60,000 labels and publishers whose catalogs are available through eMusic and more than 400,000 members, that common ground exists as a unique download-to-own subscription model that is complemented by a music discovery service of sorts. eMusic, one of the web's largest music retailers, with over 6 million songs and thousands of audiobooks available, distinguishes itself from other online music stores by functioning as a digital music club as much as a retailer. That, in addition to its decidedly low prices, is its primary selling point.
In case you're not familiar, this is how it works: Users choose a membership plan, beginning from $12 per month (and ranging to $80 per month). That $12—or more, depending on the pricing plan chosen—serves as a monthly balance, from which the cost of mp3 and album downloads are deducted. All mp3s are DRM-free and are priced from 49 cents per track and up. Unlike other subscription services, songs purchased from eMusic are permanent downloads that remain available even if a user cancels his or her membership. "We're a club," eMusic's chief executive Adam Klein told the New York Times. "We offer serious value propositions to our members, and those will continue as we grow the next chapter of our company."
Those value propositions are primarily the low prices of songs and albums on eMusic, which can be up to fifty percent cheaper than competitors like iTunes and Amazon. But in addition to its significantly lower pricing, eMusic's offers added value to its members through a network of exclusive editorial content and a member-to-member method for music discovery. The editorial content provides context about songs and albums in the form of staff picks, and various columns and guides that aim to educate members and point them in the direction of new music. In that sense, eMusic combines some of the best attributes of successful music retailers and services like iTunes, Rhapsody, and Pandora.
But its lower pricing is not controversy-free. Over the past year, eMusic has seen the disintegration of relationships with important independent labels like Merge, Domino, and Beggars. These labels, which have put out some of the most popular independent records of the past decade, withdrew their catalogs because of alleged pressure from eMusic to accept lower wholesale prices. These lower prices would presumably allow eMusic to attract more users and sell more tracks, but allegedly at too great a cost for independent labels.
Despite these ongoing concerns, eMusic does pay royalties to artists and songwriters whose catalogs are available on the site. These royalties are paid quarterly and function like mechanical royalties, with copyright holders being paid a certain amount based on sales per-track. Because eMusic does not deal directly with artists or songwriters, these royalties are distributed by the various labels and digital distributors who make the songs available on eMusic.
For artists and songwriters looking to have their work included in eMusic's catalog, the service requires going through an aggregator (for labels) or a digital distributor (for individuals). Visit TuneCore for more information on how to sign up for digital distribution, and eMusic for a more comprehensive list of aggregators and distributors you can work with.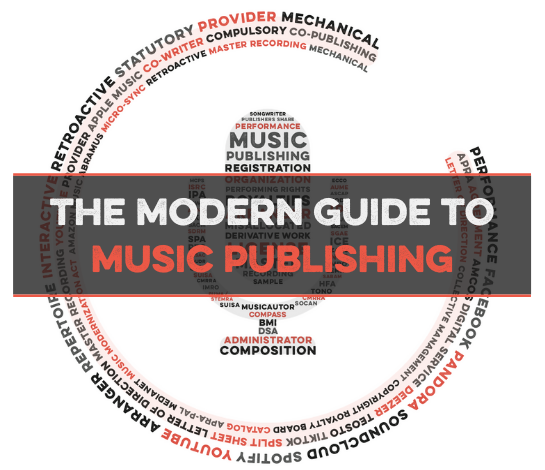 Take control of your publishing. Maximize Songtrust for your songs and business.
We created this guide to answer a simple question: How do songwriters support themselves?
The answer is not as simple as we'd like, but our goal is to make it as clear, transparent and understandable as we possibly can.
Songtrust is more than just a rights management platform and publishing administrator - we're a team of experts in the music community who strive to educate, support, and provide thought leadership to creators, representatives, and businesses across the music industry.
Our hope is that you'll finish this guide with an better understanding of the business behind songwriting and have actionable resources to help you be successful.