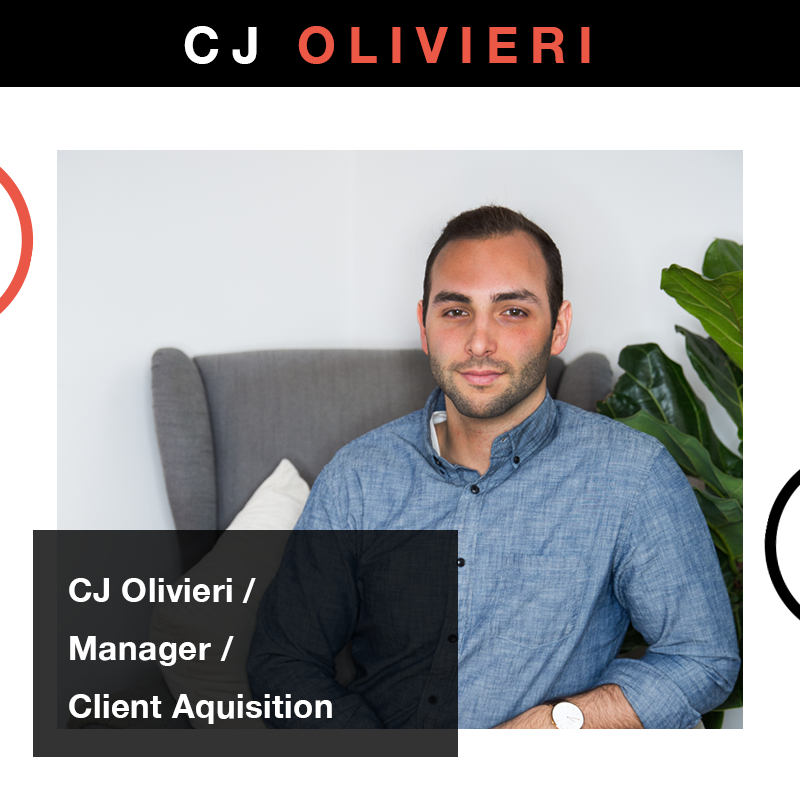 A LONG ISLAND NATIVE, CJ manages the Client Acquisition Team for Songtrust throughout New York, Atlanta and Nashville. His team focuses on identifying rights owners, songwriters, and producers in need of global publishing administrative services and seamlessly transitioning them onto the Songtrust platform. CJ is also tasked with providing tools and education to prospects to help them better understand the music publishing landscape and learn how to further take control over their own publishing situations.




How did you come to Songtrust?
I had been working in the financial industry for 4 years focusing on institutional research sales when I came across Songtrust. I've always had an interest in the music industry so I would constantly read up on new companies within the space. I then got the chance to speak with the company's Co-Founder, Joe Conyers III, and the Global Head of Business Development, Molly Neuman. It was instantly clear to me how innovative and disruptive the company was within the space and I knew right away that I had to be involved. I was offered the position of Client Acquisition Manager and haven't looked back since.
What was your experience with music publishing before Songtrust?
I had a good understanding of music publishing from an industry perspective prior to joining the company but it wasn't until I started with Songtrust that I learned the intricacies involved in the day-to-day operations. It was shocking to learn how truly complex this segment of the industry is, especially when you consider the global scope that publishing has. It reaffirmed how important the work was that we were doing to try and cut through the layers of red-tape to help songwriters access their money.
How has your past experience in finance shaped you to be a good sales manager for Songtrust?
I believe that coming from finance, which historically has a very rigid and process-driven environment, allowed me to implement a different methodology than was traditionally found within the publishing space. Creating a scalable solution to assist songwriters at every level of their career requires a lot of organization across many aspects of the business and an extremely solid foundation to build upon. My prior work in finance stressed the importance of these aspects of the business.
In your own words, what makes Songtrust different from other publishers?
The people. Songtrust has become so successful and continues to drive the industry forward because of the minds of the people who work here. You can see how passionate everyone is about the work that they're doing and their dedication to helping our clients all the way from the CEO down to our newest interns. Nothing is ever finished and everything can always be improved upon.
Songtrust thrives on it's community, what do you think is special about Songtrust's community?
Our marketing team has done an awesome job in growing and sparking engagement within the Songtrust community. We try and provide detailed and easy to understand educational content around music publishing to everyone from clients to prospects and even those just looking to learn. I think it's so important, especially for songwriters, to truly understand publishing so you can make the best choices possible for your career. Our community provides you with the tools you need to make these decisions and feel confident in your choices.
Where do you see Songtrust in ten years?
Tough question. With the music industry evolving so quickly, it's really hard to say what lies ahead. My hope is that enough attention is brought to publishing so all rights owners begin to understand this once complex side of the business. With the knowledge of how publishing works and a partner like Songtrust, writers will ensure their copyrights are properly managed throughout the world. I see Songtrust opening offices in every major music city throughout the world and solidifying ourselves as the industry leader within music publishing.
What advice do you have for beginner songwriters that want to get in the industry?
Treat your music as a business. Far too often do I hear stories of how writers were squeezed out of their splits because they didn't have anything in writing or lost out on royalties because the works were never properly registered and the money was black-boxed. If songwriting is your career, you need to understand the basics of how the business side of music work. Knowledge is power in this industry and the more you know, the better you can protect and profit off of your work.
What's your go-to music/genre to listen to? How has your perception of music changed since coming to Songtrust?
Right now, my go-to genres are indie pop and pop rock. Crazy to think how much my perception of music has changed since joining Songtrust. I've made it a habit to listen to my client's songs as frequently as possible. We work with such a broad scope of artists that I've found myself listening to music in genres that I didn't even know existed and those are some of my favorite songs.
What's next for the Songtrust Client Acquisition Team?
It's a very exciting time for the Client Acquisition Team here at Songtrust. We're in the process of opening offices in Atlanta and Nashville as we speak and have added two new positions here in New York within the past few months. We've also developed new tools such as the Songtrust Royalty Estimator which provides a breakdown of the publishing royalties you could be owed from any of your Spotify streaming songs. I'm really excited to see the team grow and develop over these next few months and look forward to all that's ahead of us.
Lastly, what's your favorite song right now?
Just Here with My Friends by The Darcys (feat. Leah Fay)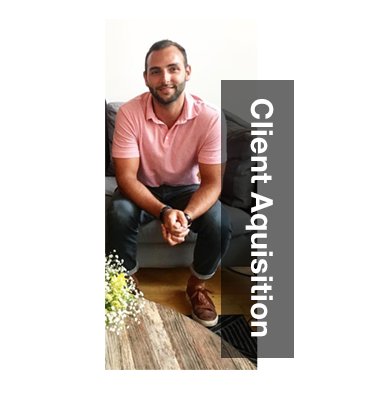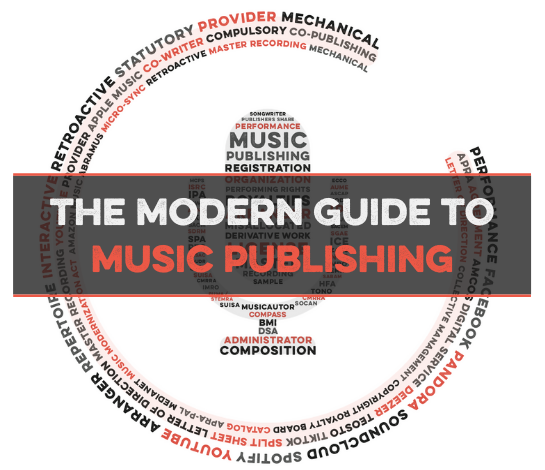 Take control of your publishing. Maximize Songtrust for your songs and business.
We created this guide to answer a simple question: How do songwriters support themselves?
The answer is not as simple as we'd like, but our goal is to make it as clear, transparent and understandable as we possibly can.
Songtrust is more than just a rights management platform and publishing administrator - we're a team of experts in the music community who strive to educate, support, and provide thought leadership to creators, representatives, and businesses across the music industry.
Our hope is that you'll finish this guide with an better understanding of the business behind songwriting and have actionable resources to help you be successful.
Related Articles
Client Spotlight, Songtrust Spotlight
Recommended Reading, Songtrust Team