The Canadian music market offers great potential for American artists. As a largely English-speaking nation in such close proximity to the US, similar musical tastes and shared culture allow American artists to have continued success selling records, playing gigs and getting radio spins.
The Canadian Music Market


Population: 35 million

Recorded Music Revenue: $436.9 million ($544.1 million CAD)

Statutory Mechanical Royalty Rate: $0.08 per song ($0.083 CAD)

Notable Songwriters: Justin Bieber, Michael Buble, Avril Lavigne, Celine Dion

Description: The Canadian music market is the seventh largest in the world. Canadian fans have similar behaviors to American fans - they were quicker to adopt digital downloads than other major music markets and have adopted streaming services at a similar rate, but not quite as rapidly as some European markets. Digital downloads of both tracks and albums continue to grow in Canada, unlike the United States where this trend has reversed. The Canada Council of the Arts subsidizes musicians and other artists by providing grants for a range of artistic endeavors including recording and touring.
SOCAN

Launched: 1990

Official Site: Socan.ca

Twitter: @SOCAN

Type of Rights: Performance

2014 Revenue: $299 million

2014 Distributions: $168.6 million

Description: SOCAN (Society of Composers, Authors and Music Publishers of Canada) serves as Canada's PRO. It was formed in 1990 as a result of a merger of its two predecessors: The Composers, Authors and Publishers Association of Canada (CAPAC) and the Performing Rights Organization of Canada (PROCAN). SOCAN fulfills the same role as ASCAP, BMI and SESAC in the US.



CMRRA

Launched: 1975

Official Site: Cmrra.ca

Twitter: @CMRRA

Type of Rights: Mechanical

Description: CMRRA (Canadian Musical Reproduction Rights Agency) is Canada's mechanical licensing society. It also handles licensing and collection for streaming services, synchronization and the private copying levy. It is governed by a Board of Directors elected by the Canadian Music Publishers Association (CMPA). CMRRA essentially fulfills the same role as HFA in the US.



How do I collect royalties from Canada?
Canadian royalty collection can be very difficult for American songwriters without a publisher. If you're relying on your local PRO to collect performance royalties from SOCAN, you might not see royalties for up to three years, if at all. And it's virtually impossible to collect mechanical royalties from CMRRA without an affiliated publisher. The only way to collect all of your publishing royalties in Canada is to have a publisher directly registering your songs with SOCAN and CMRRA.
---
Songtrust can collect all of your publishing royalties from Canada.
---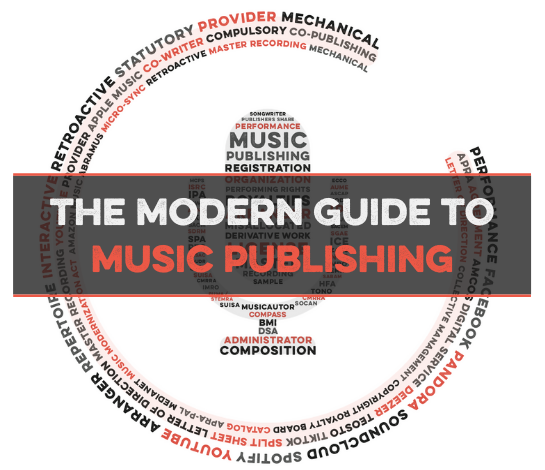 Take control of your publishing. Maximize Songtrust for your songs and business.
We created this guide to answer a simple question: How do songwriters support themselves?
The answer is not as simple as we'd like, but our goal is to make it as clear, transparent and understandable as we possibly can.
Songtrust is more than just a rights management platform and publishing administrator - we're a team of experts in the music community who strive to educate, support, and provide thought leadership to creators, representatives, and businesses across the music industry.
Our hope is that you'll finish this guide with an better understanding of the business behind songwriting and have actionable resources to help you be successful.
Related Articles
Music Publishing Resource
Music Publishing Resource