Mechanical Royalties: Royalties that are earned through the reproduction of copyrighted works in digital and physical formats. Songwriters are paid mechanical royalties per song sold, downloaded and on certain digital formats. The standard mechanical rate for sales is set by the US Copyright Office and is called the statutory rate.
Although the term "mechanical" and mechanical license have their origins in the piano rolls on which music was recorded in the early part of the 20th century, the scope of their modern usage is much wider and covers any copyrighted audio composition that is rendered mechanically (i.e., without human performers).
As such, it includes: Compact discs, vinyl records and tape recordings, music videos, ringtones, MIDI files, downloaded tracks, DVDs, VHS, UMDs, computer games, musical toys etc.

Example
You just released your first single through your distributor, such as CD Baby or Distrokid. When your fans stream and listen to that song on streaming services, such as Apple Music or Spotify, those streams generate both performance and mechanical royalties. Another example of how you earn mechanical royalties is when your fans participate in Record Store day by visiting their local record store and buy your newest album on vinyl. Because your songs have been physically reproduced onto a record, you earn mechanical royalties.
Mechanical royalties are not always easy to collect as an independent songwriter. To ensure you're collecting all of these royalties, you should have a publisher registering your songs at global collection societies on your behalf.
To learn more, check out these resources: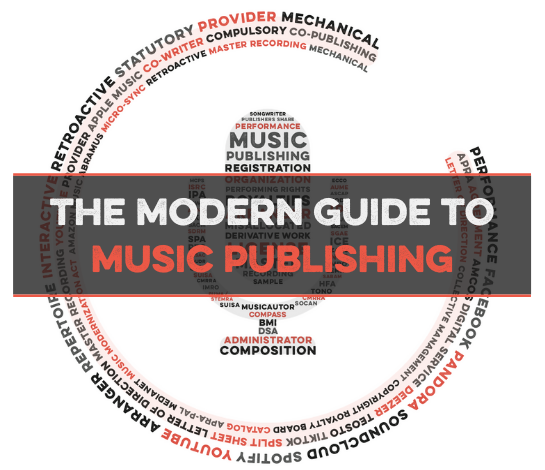 Take control of your publishing. Maximize Songtrust for your songs and business.
We created this guide to answer a simple question: How do songwriters support themselves?
The answer is not as simple as we'd like, but our goal is to make it as clear, transparent and understandable as we possibly can.
Songtrust is more than just a rights management platform and publishing administrator - we're a team of experts in the music community who strive to educate, support, and provide thought leadership to creators, representatives, and businesses across the music industry.
Our hope is that you'll finish this guide with an better understanding of the business behind songwriting and have actionable resources to help you be successful.
Related Articles
Music Publishing Resource, Music Business
Music Publishing Resource, Music Business