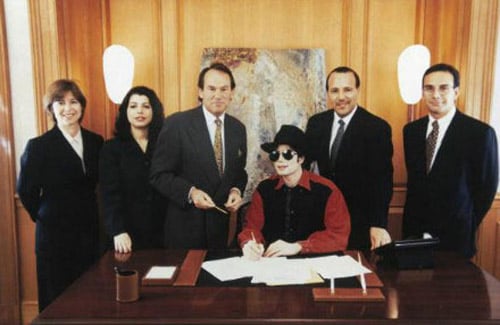 Michael Jackson's back catalog is moving from Warner/Chappell Music to Sony/ATV. Jackson's Mijac Music catalog, which also includes some of funk and soul's biggest hits, will now be under worldwide administration of the company he famously founded and his estate still co-owns.
After last week's cease-and-desist by Silversun Pickups to Mitt Romney, former Republican presidential candidate Newt Gingrich is settling with songwriters of Eye Of The Tiger for using their hit during campaign rallies.
Producers Marco Rodriquez and Andrews Correa have appeared in a court claiming Young Money, founded by Lil Wayne, has refused to pay mechanical royalties and production fees.
Spirit Music Publishing are crowing about their recent acquisition of the Townshend/Who catalog in the wake of their Olympic performances.
Motley Crue member Mick Mars has signed with Imagem Music. Mars is a co-writer on some of the '80s rocker's biggest hits.
Universal Music Publishing's Nashville office is growing its creative team. General Manager Kent Earls announced four new appointments this week.