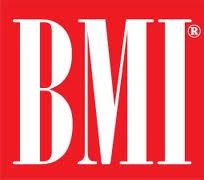 For more than 20 years, BMI has seen yearly increased revenues. Last year, their revenues clocked in at $917 million. This fiscal year (which ended on June 30), BMI continued its unbroken record of year-over-year increases, and reported a whopping $931 million-plus in revenues for 2011.
This is largely due to their use of blanket licenses, which allows a music user to play or perform all compositions controlled by publishers that BMI represents. Like BMI President & CEO Del Bryant said, "… a key factor in our ability to grow revenues despite a challenging global economy is the enduring value of our core offering: the blanket license. Securing unlimited public-performance rights to BMI's entire repertoire of more than 6.5 million works with one stable agreement is as valuable for new media companies such as YouTube and Spotify as it is for our radio, television, cable network and general licensees."
When you're processing over 100 billion copyright transactions, which BMI reportedly did in 2010, the blanket license will help ensure that everyone who registers their music will see a royalty cut. Even if you're not Lady Gaga or Willie Nelson…yet.