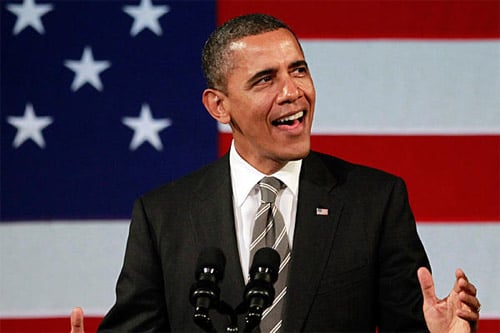 Music publisher BMG has removed from YouTube a Mitt Romney campaign advertisement citing copyright infringement - the video features President Obama singing Let's Stay Together, a song by Al Green controlled by BMG. Despite the takedown, duplicate versions of the ad have surfaced on YouTube.
The PRS for Music - the UK's equivalent to Performing Rights Organizations such as ASCAP, BMI, and SESAC - has responded to claims about incorrect accounting of royalties.
A judge in Virginia has awarded SESAC $276,000 after a classic rock station denied playing songs in SESAC's repertoire.
The Harry Fox Agency and lyrics search engine LyricFind have renewed their licensing agreement.
Mariah Carey is to become a "BMI Icon" in September, joining the likes of James Brown, Willie Nelson, and Dolly Parton.
Los Angeles punk rockers, Pennywise, have inked an exclusive co-publishing deal with BMG Chrysalis.