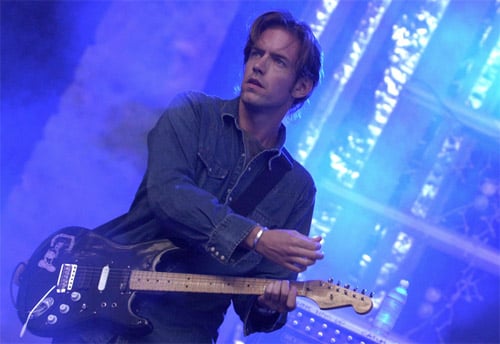 The European Union is planning to introduce law to modernize the 250 collection societies on the continent to help the digital music industry. Sounds good on paper, but not everyone is pleased: artists such as Pink Floyd's Nick Mason and Radiohead's Ed O'Brien (above) are "deeply disappointed by [the European Commission's] choice to defend the interests of a minority of managers and stakeholders".
As part of a review on 'fair dealing', the Supreme Court of Canada has ruled that previews of online streams - such as those in the iTunes Store - will no longer generate royalties for songwriters and publishers. Furthermore, the court scrapped royalties paid for music featured in video games that are sold online.
In the wake of Sony's acquisition of EMI Music Publishing, layoffs have gone into full swing. Seven senior execs have moved on - including Roger Faxon, the CEO of EMI Music.
Prince (aka The Artist Formerly Known As Prince / Symbol / Jamie Starr / Alexander Nevermind...) has severed ties with Universal Music Publishing in a 'mutual agreement'.
After shutting down its UK operation in 2008, Pandora is again venturing into international waters with limited versions being introduced in Australia and New Zealand.
Gotye has taken out #1 on the Songtrust Top Songwriter Chart for June. His smash Somebody That I Used To Know was a clear winner, with Carly Rae Jepsen's Call Me Maybe in #2.