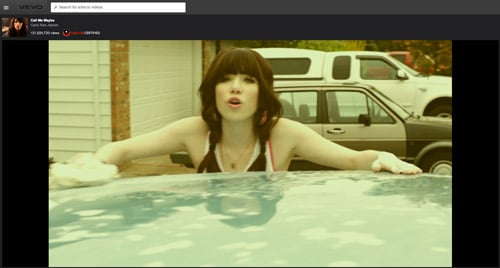 Universal Music Group (UMG) and the National Music Publishers Association (NMPA) have announced a deal to pay independent publishers for the use of their music in videos streamed on VEVO and YouTube. To this point, independent publishers had largely been left in the cold.
The granddaughter of the songwriter behind hits On the Good Ship Lollipop and Hooray for Hollywood is crying foul over royalties. She claims that publisher Warner/Chappell has shown a "willful, intentional, and/or grossly negligent failure" to pay.
The Second Circuit has affirmed two trial court victories for DMX, which directly licenses compositions for public performance, against ASCAP and BMI. The ruling resets fee structures for and opens the door for more competition.
Irish Performing Rights Organization IMRO has reported a 4% decline in revenue from licensing in 2011. Revenue dropped to €36.5m in 2011, as compared to €38m in 2010.
Angaleena Presley, part of country supergroup Pistol Annies, has signed a long-term worldwide publishing agreement with EMI Music Publishing. EMI also announced a global deal with '80s ska band The Beat ahead of a reissue of their catalog.
Former CMA, ASCAP, and Music Publishers Association of the United States board member, Donna Hilley has died. The prominent figure in Nashville's music publishing community passed after an extended period of failing health.