Top Stories
EMI has sued Lil' Wayne's record label Cash Money over the royalty payments from the rapper's recently released Tha Carter III. This is the second time EMI has sued Cash Money - in 2009 the label was accused of not paying, which they admitted to and ultimately paid out $1.5 million to EMI.
UK-based artist DJ Denver is accused of taking part in a major iTunes scam in which he uploaded his music to the digital music store and used thousands of stolen credit cards to purchase his songs so that he would receive the royalties for each sale.
Sony/ ATV Music Publishing chairman and CEO Martin Bandier has signed a new long-term contract to remain in his current position.
The venture capital investment firm Beringea has invested $1.57 million into Eagle-i Music, a music publishing subsidiary of Eagle Rock Entertainment Group who represents artists such as The Rolling Stones and The Doors. Eagle-i Music has signed over 20 new deals in its first month of operation.
Europe
Russia's largest music publishers and labels have boycotted Nokia and Samsung for allegedly failing to pay music license fees, of which they are owed $40 million.
An EU court has ruled that dentists are immune to paying fees for the music that is play during surgery since it is not broadcasted to the public.
Movistar, a new music publishing company started by Telefonica, has been launched to focus on music for film soundtracks.
Plans to update the music copyright laws in the UK are likely to result in an additional £7.9bn paid to the UK economy.
Jeremy Fabinyi, formerly of PRS, will leave Europe as the newly appointed CEO of the AMPAL (Australian Music Publishers Association) starting April 10th.
New Deals
San Francisco-based electro-pop duo Seatraffic have signed an exclusive licensing deal with dms.FM - also part of Downtown Music (Songtrust's parent company).
Centricity Music Publishing has signed a new deal with songwriter Sam Mizell who has seven #1 singles and was Billboard's #1 Christian Songwriter in 2008.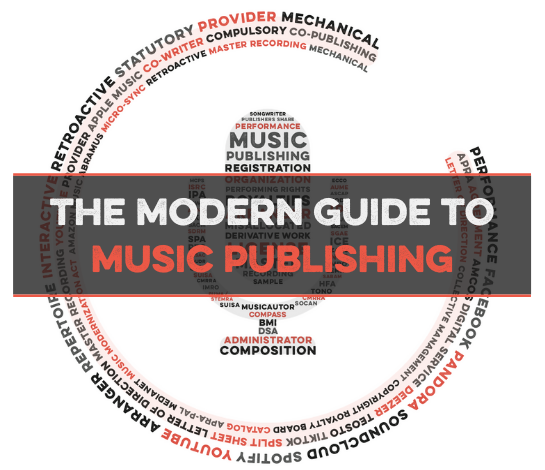 Take control of your publishing. Maximize Songtrust for your songs and business.
We created this guide to answer a simple question: How do songwriters support themselves?
The answer is not as simple as we'd like, but our goal is to make it as clear, transparent and understandable as we possibly can.
Songtrust is more than just a rights management platform and publishing administrator - we're a team of experts in the music community who strive to educate, support, and provide thought leadership to creators, representatives, and businesses across the music industry.
Our hope is that you'll finish this guide with an better understanding of the business behind songwriting and have actionable resources to help you be successful.