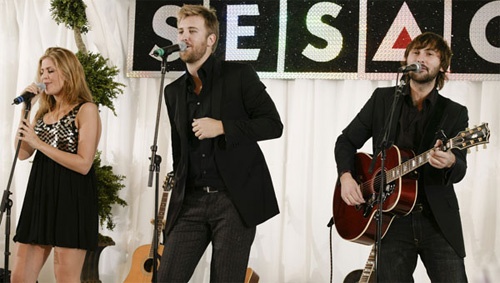 This Week's Top 5
SESAC is hastening domestic/terrestrial radio performance royalty payments to monthly distributions - as opposed to the traditional quarterly model. The change will kick off in the coming months, then expanding other performance platforms later this year.
A lingering lawsuit is slowing any potential sale of SESAC. Hanging over any deal is an antitrust suit brought by 1,000+ TV broadcasters against SESAC challenging their price-setting power.
ASCAP reported revenues of $985 million for 2011 - the second best revenues in the organization's history and an increase of 5.4% from 2010. One of the biggest jumps came from foreign royalty collection, which totaled $347 million - an increase of approximately $50 million from 2010.
Bill Gates's Corbis is launching an online service designed to ease the licensing process for licensing major label artists for a variety of uses. The GreenLight Music service features over songs from catalogs controlled by Warner Music, EMI Music Publishing, Universal Music and Sony ATV.
Music Copyright Service of China (MCSC) has a significant deal with Chinese TV broadcasters regarding performance royalty payments.
New Deals
Award-winning Nashville songwriter, Luke Laird, has re-signed to an exclusive, worldwide publishing agreement with Universal Music Publishing Group.
British folk-punk songwriter Frank Turner has signed an exclusive music publishing agreement with BMG Chrysalis UK.
EMI Music Publishing has signed a worldwide deal with 2010 X Factor runner-up Rebecca Ferguson - expected to net over £500,000 in songwriting royalties.
Talpa Music, Dutch independent music publishing company, has invested in UK-based independent publisher Phrased Differently.
Turntable.fm is close to penning agreements with Universal Music Group and Sony, according to multiple sources with knowledge of the talks.