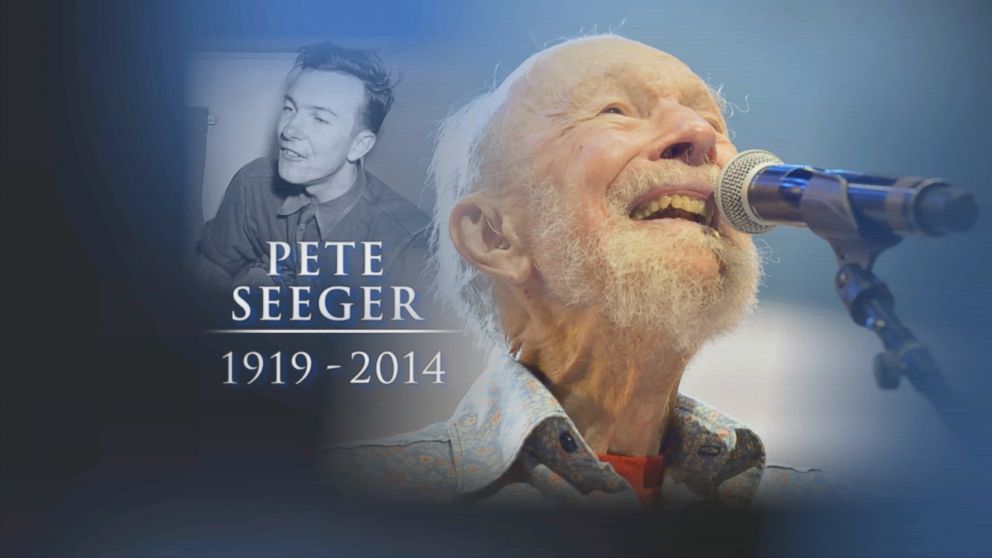 The NMPA added Disney's Chip McLean to its Board of Directors on Wednesday following his election at NMPA's December 2013 meeting. McLean is the Senior Vice President of Business Development & Business Affairs at Disney Music Group (DMG). McLean also serves as a Senior Vice President/General Manager of Buena Vista Concerts, DMG's concert production and licensing arm, and is Walt Disney Company's senior executive responsible for Disney Music Publishing. NMPA's president and CEO, David Israelite, commented, "Chip's experience in a growing publishing company like Disney provides valued perspective and strengthens the already great Board leadership in place."
Folk music legend Pete Seeger died on Monday at the age of 94. Seeger became a member of the Songwriters Hall of Fame in 1972. Other notable awards include a Grammy lifetime achievement in 1993, National Medal of Arts in 1994, and Rock and Roll Hall of Fame induction in 1996. Seeger was also an influential environmentalist, humanitarian, and social activist.
Shazam had its biggest sales night ever during Sunday's Grammy Awards. Prior to the show, Shazam notified its 10 million users to tune in for exclusive content including free downloads and a a sweepstakes to win concert tickets. Viewers Shazamed the show 1.1 million times (a 70% increase from the 2013 broadcast) and purchased over 54,000 songs. Click here for a full list of the 2014 Grammy winners.