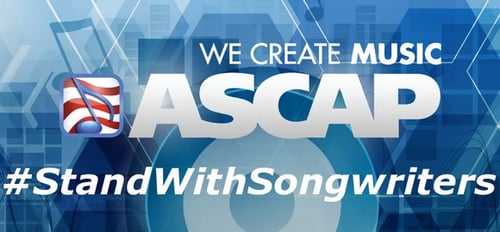 The Pandora/ASCAP dispute got a little more interesting (and complicated) this week. The federal rate court arrived at a decision favoring Pandora by declaring that when it comes to blanket licensing, "All means all." In other words, all of the direct deals negotiated by publishers that had selectively withdrawn their new media rights from ASCAP (which are well above the 4.3% rate Pandora currently pays to publishers) are invalid until Pandora's current ASCAP license ends on Dec. 31, 2015.
In response, ASCAP CEO John LoFrumento wrote an open letter to Pandora's new CEO Brian McAndrews, urging him to pay music creators at "a fair market rate." ASCAP has also started a petition asking McAndrews to #StandWithSongwriters.
Looking forward, the Pandora/ASCAP rate trial has been set to begin on Dec. 4, 2013. The trial will determine the percentage of advertising revenue that Pandora will pay ASCAP under its blanket license covering Jan. 1, 2011 through Dec. 31, 2015. Publishers will be pushing for a royalty rate in the same 5% to 10% range negotiated in direct deals with iTunes Radio (which also launched this week), rather than the current 4.3% of advertising revenue.
Maroon 5 and Kobalt Music Group have inked an exclusive global administration deal including creative and sync licensing services. The deal will cover Maroon 5's future releases, including next upcoming album.
Industry veteran Mitchell Wolk has been named CFO of SONGS Music Publishing. The former CEO of ADA, WMG's independent distribution and marketing division, has also held key finance positions at RED Distribution, Sony Music and ILG. SONGS CEO Matt Pincus cited the company's need to "scale to meet the changing demands of today's transactional marketplace" as a deciding factor in bringing Wolk on board.