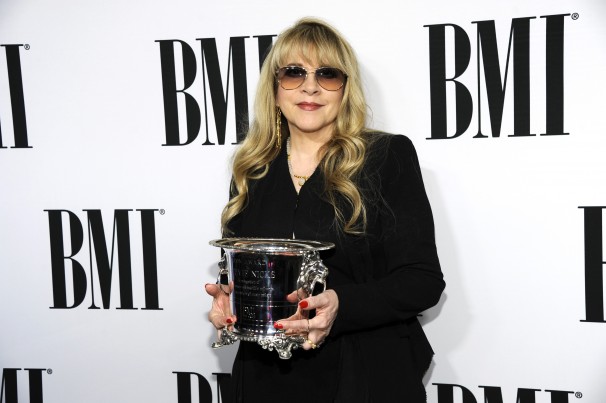 The 62nd Annual BMI Pop Awards were held Tuesday, May 13th at the Beverly Wilshire Hotel in Los Angeles. Songwriter and Publisher members of BMI spent the night celebrating the PRO's top songs in the pop genre. Stevie Nicks was honored with the BMI Icon award and a tribute performance was given by artists Adam Levine, Cheryl Crow, and Lady Antebellum among others. Other notable awards include Pop Song of The Year to Jeremy Fraites and Wesley Schultz of The Lumineers for their song "Ho Hey" as well as Pop Publisher of The Year to Sony/ATV.
The First-Quarter rankings have been announced for the top - 10 US Music Publishing Companies. Sony/ATV took the top spot with a market share of 31.9% followed by UMPG with 18.9%. Sony/ATV has held the top spot for seven back to back quarters since acquiring EMI Music Publishing in 2012. Other notable independent Music Publishing Companies who made the list are SONGS Music Publishing, Downtown Music Publishing, and Words and Music Copyright Administration. The highest earning song was Katy Perry's "Dark Horse (feat. Juicy J)" generating an estimated $883,00 in performance and mechanical royalties. The highest earning writer of this quarter was Ryan Tedder who generated an estimated $881,000 in publishing royalties.
The Songwriter Equity Act is being introduced to the US Senate. Following this announcement, an event was held on Monday, May 12th at Nashville's historic venue The Bluebird Cafe where senators Lamar Alexander, Bob Corker, and Orrin Hatch came together with notable songwriters Roxie Dean, Lee Thomas Miller, and Rivers Rutherford for performances and to discuss the legislation. This announcement follows the introduction of the Songwriter Equity Act to the House of Representatives last February.