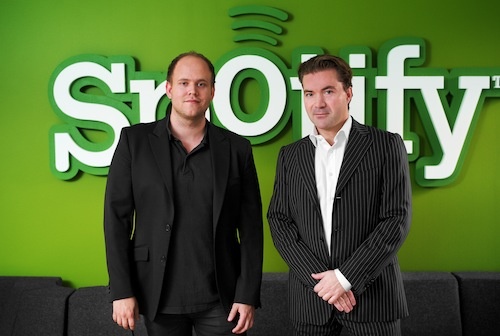 In the last 6 months, Spotify has taken the U.S music market by storm, offering unlimited streaming of their entire 15 million+ song catalog for free (ad-supported). The service has been received with rave reviews by music consumers, but some bigger artists are still yet to take a shining to the new technology. Coldplay manager, Dave Holmes, came out this week saying: "Spotify competes with digital stores [such as iTunes]."
However, next week signals the end of the totally free Spotify party for users. The six-month promotional period of uncapped usage comes to an end, with free accounts now limited to 10 hours per month. After months of huge growth - following their Facebook integration and recent Spotify Apps announcement - we'll be watching closely to see the impact of this change. For songwriters, the best case scenario would be a high conversion of free to Premium accounts that should line Spotify's pockets for larger royalty payments.
In other news, a longstanding royalty dispute between the estate of Bob Marley and Universal has finally ended with an out of court settlement. Meanwhile, a new lawsuit has been filed this week against Wiz Khalifa and his label Rostrum Records by a Pennsylvania songwriter named Max Gregory Warren who claims the idea for Khalifa's mega-hit Black and Yellow was stolen from his song Pink and Yellow.
Oh, and boutique publisher just bought the rights to six songs by a little known band from Liverpool called The Beatles. Songs such as I Saw Her Standing There and She Loves You were sold for an undisclosed (and likely earth-shattering) sum.