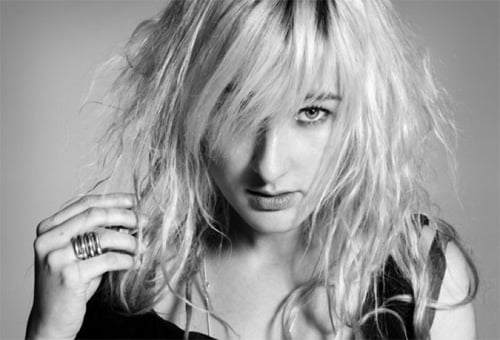 The Supreme Court upheld a ruling this week to afford copyright protection to international works once considered 'public domain'. The ruling is a blow to a group of artists, film archivists and educators - backed by Google and others - who wheeled out the Constitution's 'Progress Clause' to try avoid the need for royalty payments on the works in question.
Legal troubles are also befalling the estate of Gerry Rafferty, iconic songwriter of songs such as Stuck in The Middle With You, with his fiancee launching a court battle in an attempt to win a share of Rafferty's fortune. While in Brazil, the end of a decade-long case will see Sony Music Brazil pay a fine of 1.3 million reais (U.S. $723,000) for publishing Look At Her Hair - a song that sparked a racist controversy.
Emerging indie songstress Zola Jesus (pictured above) has signed an publishing deal with The Spirit Music Group, who will also manage the singer's music and brand. A big week also for Irving Berlin Music as they re-signed Rodgers & Hammerstein and Imagem Music Group for international brand management, grand rights exploitation and music publishing in North America.
Apple expanded its cloud-based streaming service iTunes Match, which is now available in another 20 countries. However, Jim Cady - CEO of internet radio service Slacker Radio - is concerned that streaming music may not be a sustainable model for the music industry. In more rosy news for artists, SoundExchange reported Q4 distributions of $89.5 million bringing year-end payments to $292 million (up 17%).