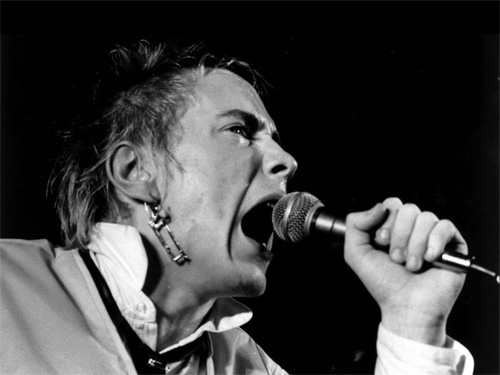 '80s band Toto has filed a suit in U.S. District Court against Sony Music for failing to pay the entitled 50% of net receipts from licensing the band's music to third parties selling downloads of the band's music.
Adam Lambert's legal issues surrounding the music publishing company Colwel Platinum Entertainment, which claimed he signed into a publishing deal with them before finding success on American Idol, have been resolved after the publishing company dropped the suit.
Popular Latina music star Graciela Beltran has filed a lawsuit against EMI Music, Inc. over royalty payouts and is hoping to bring a class action suit - though that is still in the works.
Reports suggest that Whitney Houston amassed such massive debt that in order for her estate to move out of the red, the late singer's albums would need to hit over 5 million sales.
Universal Music Publishing has signed a worldwide publishing deal with Emily Haynie - collaborator and songwriter for Eminem, Kanye West and Lana Dey Rey.
British punk pioneers The Sex Pistols (pictured above) have announced a deal with Universal Music Catalog UK, which includes the re-release of their quintessential record Never Mind the Bollocks, Here's the Sex Pistols.
Canadian-based music publishing company Ole has announced a worldwide publishing deal with American Idol (US) finalist Haley Reinhart.
Edgar Berger, The international head of Sony Music, surprisingly stated in an interview for German newspaper Die Welt that he believes the internet has been a boon for the music industry. He was not as kind towards German performance rights organization GEMA for being too restrictive with licensing and asking for an unreasonable YouTube royalty rates.
The European Composer and Songwriter Alliance has brought an anti-trust lawsuit against TV broadcasters for persuading composers to cede publishing rights as a precondition for contracts to write music for television.
The Music Copyright Society Of Kenya is once again under fire after they continue to pay out royalties based on rates that are below the legal threshold.
Rumors abound that streaming music service MOG may be up for sale after recent word of financial troubles.
Miami-based streaming music service Senzari has just launched internationally rolling out into Spain with MTV Spain strategic partnership in tow.
ROTANA Records, the recording branch of ROTANA, the largest entertainment company in the pan-arabic world has signed a publishing deal with ROBA.
London-based exec Kim Frankiewicz has left Universal Music Publishing after 15 years to join Imagem Music, the pop music publishing arm of Imagem.