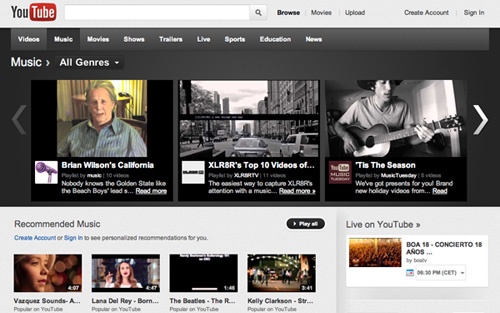 With 2011 quickly coming to a close, we're looking back on an amazing year in music publishing - especially in relation to DIY and indie songwriters.
The biggest story for songwriters with a strong digital presence was a settlement between the NMPA and Youtube, which gives independent publishers the opportunity to secure sync licensing revenue from user-generated content uploaded to the Youtube platform.
Speaking of settlements, this year also saw the NMPA win damages from Limewire's P2P service for an undisclosed amount of money. And the fun didn't stop there for Limewire, who were hit by another suit - this time by the major record labels for $105 million.
Big money was also on the table for two huge deals: BMG Rights Management's rumored $300m payment for music publisher Bug Music, which was dwarfed later in 2011 by the $2.2 billion price tag on EMI Music Publishing shelled out by Sony.
Finally, 2011 marked the US launch of the popular music streaming service Spotify, which pays out performance royalties from PROs such as ASCAP, SESAC and BMI (who reported an historic high in revenues for fiscal year 2011) as well as mechanical royalties from the Harry Fox Agency. Spotify royalties have attracted their fair share of criticism, but with the service growing significantly since its Facebook integration, songwriters are hoping to see better returns in 2012.