If you've dreamed of hitting a club to hear new tunes while simultaneously lounging in bed, get stoked. Turntable.fm is a new online DJ service that's taking the web by storm. Though still in beta mode, it's already amassed hundreds of thousands of avatar-users, who hang in themed chat rooms – from the Top 40 room to the Altered Zones room – with friends and strangers. Each room has a virtual DJ booth, and if one of the five DJ spots is free, anyone can hop behind the decks and spin some e-wax with the click of a mouse – including the likes of Downtown Music-buddy Diplo, who dropped three new tracks from his project Major Lazer on Turntable.fm last month.
Jam out and use the chat feature to praise or diss the DJs; if you like what you hear, hit the "Awesome" button to help your favorite turntablists collect points. It's a virtual club where anyone can spin tunes and earn DJ cred. But if you're an artist, and your tracks stream through Turntable.fm, you can also earn royalties.
Which makes sense. As Turntable.fm digitizes the experience of going out, it creates opportunities for an artist's song to be played "publicly," and streamed online—both of which require that an artist be paid royalties, if their songs are registered with a performance rights organization. That's why Turntable.fm is now registered with ASCAP and BMI, which will collect and distribute royalties generated by the site. Turntable.fm is also currently licensed through SoundExchange (for sound recordings), via their deal with MediaNet—and agreements with SESAC and EMI are presumably in the works, Copyhype reports.
Maybe the digital-DJ is doomed, but if Turntable.fm takes off like Pandora or Spotify, artists should earn royalties every time their tracks are streamed. It's another techno-positive reminder that having a music publisher pays off. (Especially if the rumor that Turntable.fm has secured $7.5 million to help pay for content costs proves true.)
Head over to Turntable.fm to join an existing room or start your own today.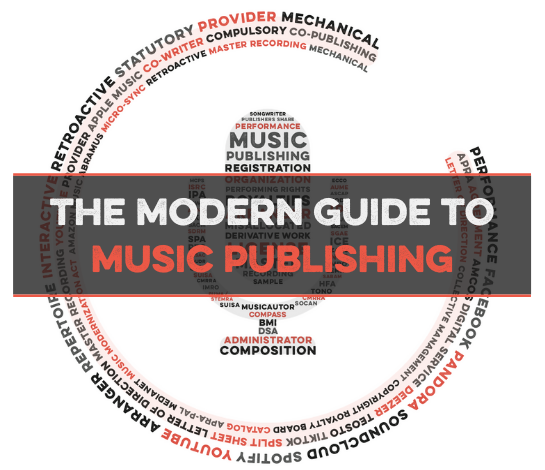 Take control of your publishing. Maximize Songtrust for your songs and business.
We created this guide to answer a simple question: How do songwriters support themselves?
The answer is not as simple as we'd like, but our goal is to make it as clear, transparent and understandable as we possibly can.
Songtrust is more than just a rights management platform and publishing administrator - we're a team of experts in the music community who strive to educate, support, and provide thought leadership to creators, representatives, and businesses across the music industry.
Our hope is that you'll finish this guide with an better understanding of the business behind songwriting and have actionable resources to help you be successful.