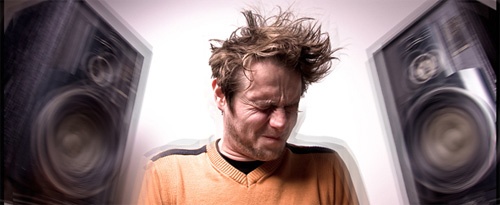 Welcome to the third Open Mic discussion here on the Songtrust blog!
This week we'd like to discuss all of the possible resources for getting music reviews, which is an important process for any songwriting to go through in order to receive the proper feedback that could take a song from strong to 'hit worthy'. Or if your goal is to license your music for film and/ or TV placements, this feedback could help you identify which elements in your songs are holding you back from being picked up and placed.
The musician, songwriter and fan communities will each provide valuable feedback from a different perspective, so it's important to try to reach out to each one asking for their ideas on your music.
Once again, the purpose of this discussion is to bring the community together to compile the best list of resources possible, so that we can all benefit from it. We have outlined 5 different resources below for getting music reviews, but we need your help to make this list bigger and stronger.
Any and all ideas are welcome! So please, take a look below and join the discussion!
---
1. Social media
---
Everyone is so consumed with the idea of using social media for promotion, they forget that it is just as good of a platform to hear from others. By simply posting a song to YouTube or SoundCloud and then sharing it on Facebook and/ or Twitter while asking for feedback, you'll open yourself up to an entire world of potential help to make your songs even better.
---
2. Digital music stores
---
Believe it or not, iTunes, Amazon, CD Baby, and other popular digital music stores can be a great source of honest, non-biased reviews. Sure, it can also be a source of the exact opposite, making way for 'reviews' that are either worthless or so overtly biased that it even makes the reviewer look bad, but if you mine through the reviews you receive here from time to time, you'll likely find some gold!
---
3. Music blogs
---
While there has been a decline in music blogs that actually focus on real music reviews rather than just features, they still exist in very large numbers. These blogs are not just a great way for you to get the feedback from people who review others' music on a regular basis, but are also a way for you to hear from their readers who are consistently looking for new and exciting music.
---
4. Songwriting circles
---
Songwriters all over the world have formed groups now dubbed as 'songwriting circles' that meet up both locally and/ or online where they function as critique sessions for each member to showcase their recent work and receive credible and highly constructive feedback. Do a quick Google search and locate your local songwriting circle, as this is one of the most important ways to receive feedback from the songwriting community.
---
5. Open mic nights
---
While an open Mic Night may be less effective than say a songwriting circle, it does give you the opportunity to showcase your music to an audience of fans so that you can gauge their reactions and see if your songs are landing the way you had hoped.
---
Where do you get your music reviewed?
---

The resources outlined above are just the beginning. Please help out the entire songwriter community by joining the discussion below in the comments sections. Once again, any and all ideas are welcome so please don't hesitate to speak up!