There's no question that SXSW is the biggest and most well-known music conference, but it is by no means the only event for musicians to attend panels, perform at showcases and network with the music industry's finest.
Each year there are dozens of music conference events, both big and small, industry-wide and genre or location specific, that are perfectly suitable opportunities for those who aren't able to make it down to Austin's annual mega-event.
So for this week's Open Mic discussion, we want to hear from you about which music conferences you have attended, and which you feel are the best for musicians of all kinds to make sure to add to their calendar.

Below we've listed 4 of the major, annual music conference events that are fantastic alternatives (or additions) to SXSW. Take a look and then leave a comment with your own suggestions and/ or experiences:
1. CMJ
Based out of New York University in Greenwich Village, CMJ is an annual event very similar to SXSW. There are dozens of panels on all aspects of the music industry, a convention hall for tech companies (and more) to set up booths and most importantly, CMJ takes over 80+ bars, nightclubs and theaters to showcase over 1,300 artist performances.
2. ReThink Music
ReThink Music is the newest conference to join the must-see circuit. Started by Berklee College in 2011, this conference has all of the bells and whistles of SXSW and CMJ, with all aspects of the music industry in attendance for panels, lectures and showcases, but the real focus here is about dissecting and examining the current state of the music industry with the hope that, by bringing everyone together, forward progress will be made.
3. Digital Music Forum (East & West)
Created by Digital Music Wire, a long-standing digital news wire for all things music business, The Digital Music Form conference takes place twice a year, once on the east coast and then later in the year again on the west coast. This event features all of the standard panels, lectures and showcases and could provide ample opportunity to network with people that could potentially push your career in the right direction.
4. New Music Seminar
Created by Tom Silverman of Tommy Boy Records (responsible for Naughty By Nature), this annual event held in NYC focuses in on where education is certainly the main focus. NMS bringing together many of the premier thought leaders in the music industry to discuss where it is headed through the dissection of social media use, marketing tactics, sales trends and more.
---
Which music conferences have you attended?
---
These 4 conferences are only the tip of the iceberg. Events both large and small take place every year, all over the world and we want to hear from you about which events you've been to or want to attend as an extension of, or alternative for SXSW's madness.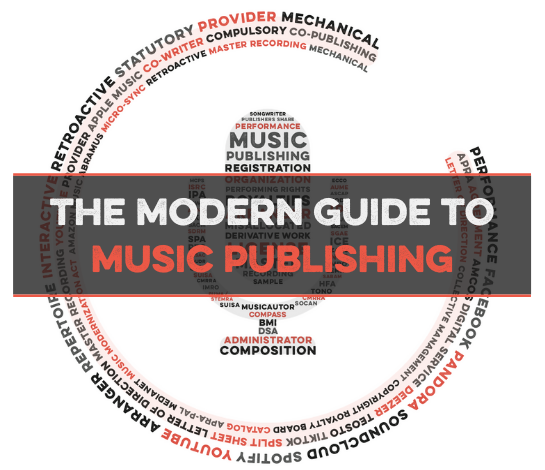 Take control of your publishing. Maximize Songtrust for your songs and business.
We created this guide to answer a simple question: How do songwriters support themselves?
The answer is not as simple as we'd like, but our goal is to make it as clear, transparent and understandable as we possibly can.
Songtrust is more than just a rights management platform and publishing administrator - we're a team of experts in the music community who strive to educate, support, and provide thought leadership to creators, representatives, and businesses across the music industry.
Our hope is that you'll finish this guide with an better understanding of the business behind songwriting and have actionable resources to help you be successful.