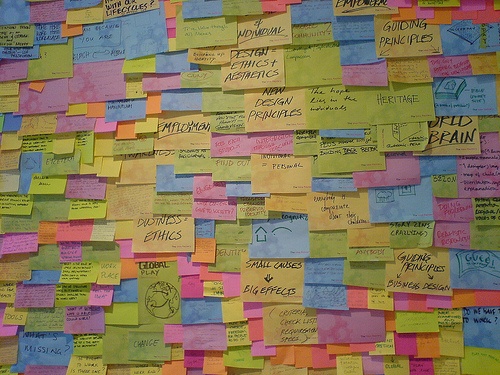 For some songwriters, the idea for each new song comes effortlessly with the experiences that each new day can bring. For others however, it's not as simple.
Whether you fit into the former or the latter, we thought it would be a big help for everyone to use this week's Open Mic discussion as a think tank of sorts, so that together we can compile a list of song topics that is diverse enough that anyone and everyone can find some topics they can write songs about.
While there are topics that some may feel are overplayed or simply cliche, we want you to feel comfortable contributing any and every topic idea that pops into your head, as even a topic as 'overused' as love can be done again and again from a fresh perspective if the songwriter is inspired. So here's the goal: Below we've compiled a list of 25 different topics that anyone could use as a jumping-off point to write a killer song.
We want you to help us double this list.
We know that this list can easily get to 50 topics, so let's make that a reality! Ready? Go!
1. Love
2. Fear
3. Sadness
4. Dreams (the sleeping kind)
5. Dreams (the goals kind)
6. Politics
7. Religion
8. Fantasy (ghosts, ghouls, monsters, etc.)
9. Current events
10. Self-examination (writing about how you feel, as you feel it)
11. Grief
12. Family
13. Admiration
14. Rebelliousness
15. Your job
16. Societal issues
17. Art
18. Philosophical views (i.e. existentialism, nialism, etc.)
19. Robbery/ heist
20. The human condition
21. Holidays
22. Jealousy
23. Partying
24. Being yourself
25. Loneliness
What are your favorite song topics?
We've given 25 ideas for song topics, now help us double the size of this list by adding any and every songwriting idea, vague or detailed, below in the form of a comment!