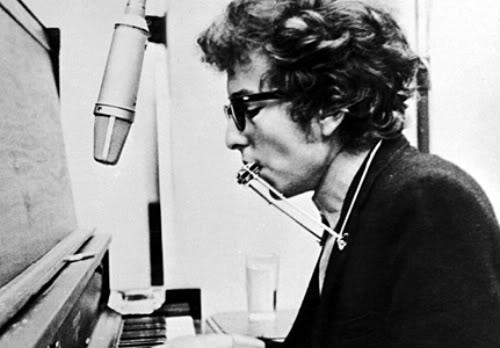 There is no denying that one of the most effective ways to learn as a songwriter is to study methods and techniques used by previous masters. Be it lyrics, song form, melodies, harmonies, chord progressions, or any other important aspect of songwriting, examining the finished works of a master songwriter that can give you invaluable insight into their process.
So just who exactly are these master songwriters?
Well, that is up to you to let us know in this week's Open Mic discussion!
Songwriters from all around the world have come together to celebrate the gifts of many masterful songwriters, each with their own unique way of approaching songwriting. We've started the list below with a few of the more 'classic' choices. However, we are open to any and all suggestions! Be it someone in the mainstream, someone totally obscure, someone from 100 years ago or someone who just put an album out last week.
Let us know which songwriter is your biggest inspiration and why in the form of a comment below! Ready? Go!
---
1. Bob Dylan
---
Considered to be the quintessential voice of his generation, Bob Dylan used his lyrics and songwriting to speak about the times, both politically and sociologically. Dylan's music was often fairly simple, but it was the message within the lyrics that spoke to listeners around the world for generations to come.
---
2. John Lennon
---
After breaking from his pop-star shell, the co-writer of most of the songs by The Beatles showed his true colors as an artist and a poet, focusing on imaginative song form and highly introspective lyrics. John Lennon's songs have become the model for creative, artistic song form spanning all genres.
---
3. Woody Guthrie
---
An early American folk songwriter made popular in the 1940s, Woody Guthrie has become a hero in the folk world, with songwriters such as Bob Dylan, Bruce Springsteen and Pete Seeger all citing his work as an important influence. Gurthie, similar to Bob Dylan, used his songwriting to weave stories of both political and sociological significance.
---
4. Robert Johnson
---
Robert Johnson was an early delta-blues musician that became the quintessential blues-man. He died at the age of 27, but his virtuosity was so great that he managed to make 49 recordings in only two studio sessions, many of which have been cited as an important influence by some of the greatest musicians and bands of all time, including Eric Clapton, Jimi Hendrix, The Rolling Stones and Led Zeppelin.
---
Which Songwriter Is Your Biggest Inspiration?
---
We want to hear from you! Let us know which songwriter is your biggest inspiration and why in the form of a comment below.