So here's why music publishing is not only cool… but important.
I've been listening to Jamie XX a lot lately, so I went to the record store to see if I could find any vinyl. Ended up getting the remix album 'We're New Here' that he did with Gil Scott-Heron. I've already listened to it 100 times on Spotify…but I wanted to hear it on vinyl. And it's incredible.
So I'm listening to it with my two roommates at like 10 o'clock when the last track comes on, "I'll Take Care of U." As soon as we hear it, we're like….woah that's one of the new Rihanna tracks! And yes we all listen to Rihanna. But who sampled who here? So being the music nerds we are, we took to BMI, AllMusic, YouTube & HFA to find out what happened.
Here's the story:
In 1959, songwriter Brook Benton pens the song 'I'll Take Care of You' and shops it around to possible recording artists. Eventually a guy by the name of Bobby Bland records it and it becomes a hit. The song is properly registered (BMI) and published with Brook Benton as the 100% songwriter with a co-pub through Sony/ATV.
'I'll Take Care of You' goes on to be re-recorded over the next several decades by artists such as BB King, Buddy Guy and Van Morrison. Brook Benton retains his songwriting credit on all these covers.
In 2010, Gil Scott-Heron re-records the track, to much critical acclaim, on his album 'I'm New Here.'
In 2011, Gil Scott-Heron and Jamie Smith aka Jamie XX (of The XX) record a remix album of 'I'm New Here' called 'We're New Here.' Gil Scott-Heron's version of 'I'll Take Care of You' is remixed and on the album as 'I'll Take Care of U.' The song is modernized with a piano hook and a quicker tempo.
Gil Scott-Heron dies 5 months after the release of 'We're New Here.' Unfortunately (and fortunately) this spikes album sales and interest.
In late 2011 Drake releases his 2nd full length album 'Take Care' in which the title track ('Take Care') features Rihanna on the chorus (originally written by Brook Benton) with Drake rapping over the Jamie XX/Gil Scott-Heron version of 'I'll Take Care of You.' Drake's album goes platinum, selling 1.4+ million units.
Brook Benton, rightfully so, is listed as a contributing writer on the publishing for Drake's version.
Brook Benton (or maybe the estate of Brook Benton?) is getting paid more than ever…over 50 years later because he wrote a great song and had his publishing in order. He's seeing money from sources that he never knew existed when he wrote the song in 1959.
In 2012 Benton will receive significant royalties from things like CD sales, iTunes downloads, Spotify streams, YouTube hits, TV/Film/Commercial synch placements — which he could have never imagine even existing when he wrote the song and originally had it published.
If Drake's version of the song is placed in an episode of Jersey Shore, which someone watches on their iPhone…good ol' Brook Benton is getting those royalties.
This post is by Ryan Brodhead - Songtrust Head of Publishing Operations. It originally appeared on his blog Head Says.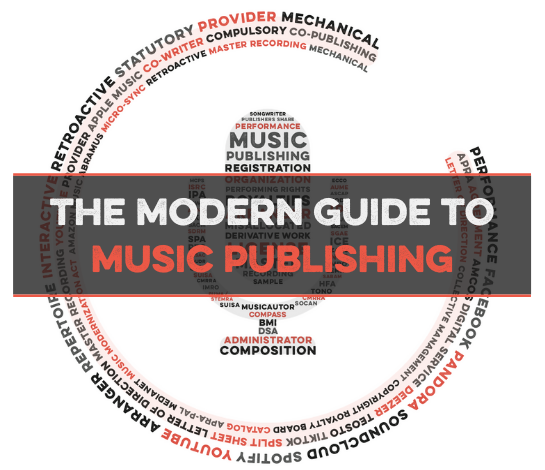 Take control of your publishing. Maximize Songtrust for your songs and business.
We created this guide to answer a simple question: How do songwriters support themselves?
The answer is not as simple as we'd like, but our goal is to make it as clear, transparent and understandable as we possibly can.
Songtrust is more than just a rights management platform and publishing administrator - we're a team of experts in the music community who strive to educate, support, and provide thought leadership to creators, representatives, and businesses across the music industry.
Our hope is that you'll finish this guide with an better understanding of the business behind songwriting and have actionable resources to help you be successful.