Songtrust, the world's largest technology solution for global music royalty collection, and the Irish Music Rights Organisation (IMRO), today announced a global partnership that will enable songwriters from around the world to use Songtrust's cloud-based music publishing platform to affiliate directly with IMRO at no additional cost to collect their complete royalties due from public performances of their works.
IMRO is one of the most efficient performing rights organizations in the world, setting the standards in terms of the frequency of distributions it makes to its members and affiliated societies worldwide. IMRO use state of the art cloud-based technology to deliver a premium service to its members, affiliates, and licensees. IMRO does not apply any administration fees to royalties earned by its members from international performances of their works. Royalties are calculated in Euros, and any international royalties collected in Euros in the Eurozone territories are not subject to any currency conversion commission.
"We are very excited to partner with IMRO to help make the music publishing industry more accessible," said Dewayne Ector, Head of Society Relations, Songtrust. "With the industry more global than ever, providing a streamlined, simplified and transparent approach to collecting royalties worldwide is essential to ensuring that all creators are able to continue doing what they do best."
"At IMRO, we are data-driven, and digital to the core, our focus has always been on innovating to drive efficiencies for our members, affiliates, and partners," added Victor Finn, Chief Executive, IMRO. "With globally-advanced systems, our services are efficient, effective and secure. We are delighted to announce this new global partnership with Songtrust which will streamline royalty collections for songwriters worldwide, adding to our rapidly growing international membership base."
Songtrust clients not currently affiliated with a Performing Rights Society (PRO) or Collective Management Organization (CMO) can use the Songtrust platform to affiliate directly with IMRO regardless of where they reside as non-Irish citizens are eligible. All that is required is songwriters complete an online form and IMRO membership agreement as part of the Songtrust application process, and share a verifiable photo ID. Songtrust currently offers direct affiliation to ASCAP, BMI for U.S. writers and SOCAN for Canadian and non-U.S. writers.
About IMRO
IMRO administers the performing right in copyright music in on behalf of its members (songwriters, composers, and music publishers) and on behalf of members of the international overseas societies that are affiliated to it.
IMRO´s core function is to collect and distribute royalties arising from the public performance of copyright works.
With a global scope, we represent creators along the chain of creation. At IMRO, we are committed to creators. We stand up for music and the people who make it and perform it. A community for creators, we listen, advocate, educate, invest, and engage to shape a culture of musical worth. We help music creators to adapt to change and receive full and fair return for their work.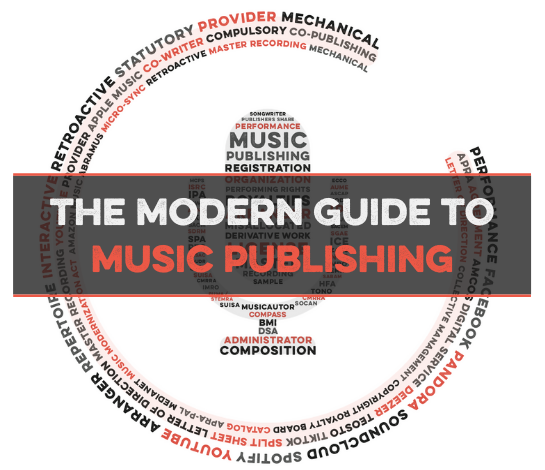 Take control of your publishing. Maximize Songtrust for your songs and business.
We created this guide to answer a simple question: How do songwriters support themselves?
The answer is not as simple as we'd like, but our goal is to make it as clear, transparent and understandable as we possibly can.
Songtrust is more than just a rights management platform and publishing administrator - we're a team of experts in the music community who strive to educate, support, and provide thought leadership to creators, representatives, and businesses across the music industry.
Our hope is that you'll finish this guide with an better understanding of the business behind songwriting and have actionable resources to help you be successful.
Related Articles
Songtrust News, Press Release
Songtrust News, Songtrust Team, Press Release