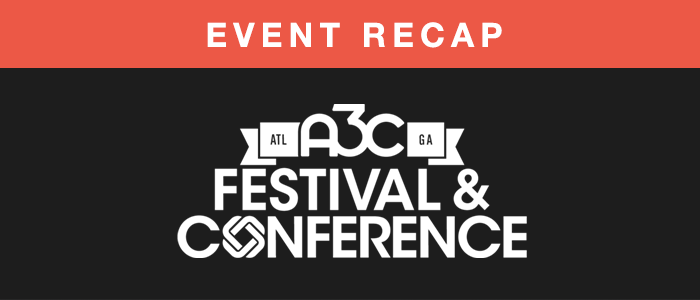 Songtrust is proud to attend and network with music business professionals and songwriters at events around the globe. This month our team headed to Atlanta for A3C Conference & Festival, an annual conference and festival that has become one of the most important hip-hop events of the year, commonly referred to as "Hip-Hop's Family Reunion".
Our mission was, not only to announce the launch of our new Atlanta office, but to bring exposure of the Songtrust brand, spread the word about music publishing to producers and beat-makers, and network with music industry professionals via our expo booth, workshops and discussing the state of data on a panel with fellow peers.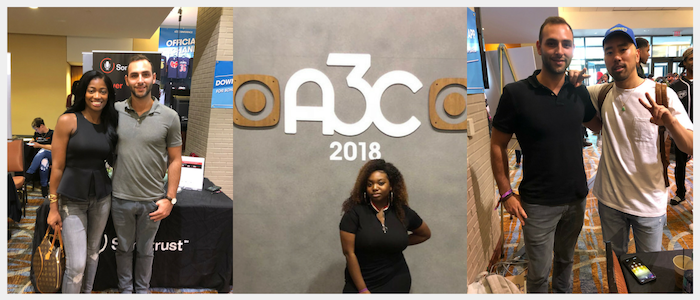 In attendance was Britnee Foreman, Head of Data Strategy, CJ Olivieri, Client Acquisition Manager, and Bre Harper, the team's newest Client Acquisition Representative. As a company, Atlanta has always been a city and territory that we've wanted to expand to and offer our knowledge about music publishing to the community.
We have a very good opportunity to share the mission of Songtrust and global publishing administration, as well as encourage a vast network of producers, labels, and beat-makers to start identifying themselves as producers, songwriters, and music business professionals.
Events such as A3C enable us to find out how much knowledge of music publishing creators in the community have so we can identify gaps that we can hopefully help fill. Our biggest takeaway from this event was a tremendous amount of brand awareness, many new songwriter relationships, and knowledge about the Atlanta community in regards to publishing - most notably that there is a lot that we can learn from one another.

Our Head of Data Strategy, Britnee Foreman, sat on the The Future of Data panel alongside other industry experts such as Cherie Hu, Dae Bogan, Dick Huey, and Vickie Nauman. The discussion was around streaming services and social media, and how they have put data at the center of the music business with data becoming the most valuable asset a company and consumer can have.
Music makers and the music industry have access to a vast amount of data on their fans and consumers. Collecting, analyzing and monetizing data is going to be some of the most important issues confronting the music business over the next decade, as well as data literacy.

Our Client Acquisition Manager, CJ Olivieri, gave a quick dive into the world of music publishing during our Global Publishing Administration Workshop. As the world's largest publishing royalty collection company, he discussed what music publishing is and why songwriters/producers need it and gave a brief overview of the Songtrust platform and how we support and enable songwriters not leave any money on the table.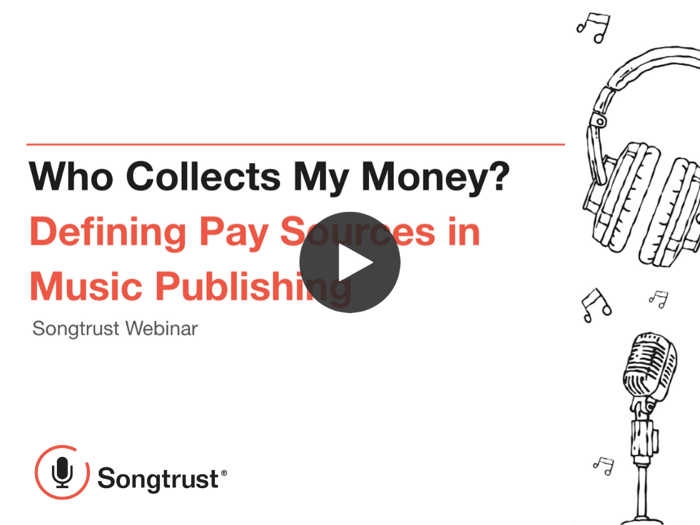 Overall, the conference was an amazing opportunity to connect with a new community of like-minded music professionals and songwriters, discuss global publishing administration and areas of opportunity for Songtrust to help songwriters/producers earn their global publishing royalties. We're excited to see what is next in store for this ever-changing and evolving community, and for our upcoming events.
Make sure to check out all the events that Songtrust will be attending on our Events Page. Attending any of these? Let us know and we'll set up a meeting.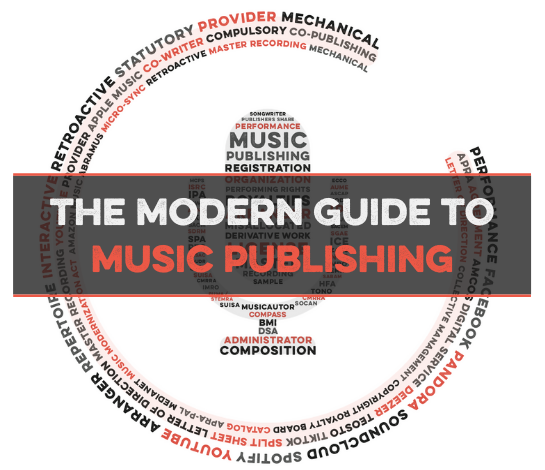 Take control of your publishing. Maximize Songtrust for your songs and business.
We created this guide to answer a simple question: How do songwriters support themselves?
The answer is not as simple as we'd like, but our goal is to make it as clear, transparent and understandable as we possibly can.
Songtrust is more than just a rights management platform and publishing administrator - we're a team of experts in the music community who strive to educate, support, and provide thought leadership to creators, representatives, and businesses across the music industry.
Our hope is that you'll finish this guide with an better understanding of the business behind songwriting and have actionable resources to help you be successful.
Related Articles
Songtrust Team, Industry Spotlight
Songtrust News, Songtrust Team, Press Release