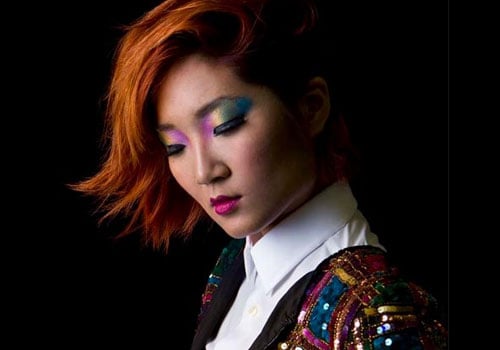 The CMJ Music & Movie Marathon in New York can feel like exactly that - a gruelling, traipse through Lower Manhattan and Brooklyn in search of the best shows from emerging artists.
To make your life a little easier, we've already put together our guide to the best music publishing panels, and now it's time to turn our attention to the fun stuff.
There's a bunch of awesome music showcases to check out, including a couple of Songtrust clients in the mix: Charlene Kaye (pictured above) and My Pet Dragon. Good luck out there!
Monday (10/17)
Rebel NYC – Feed the Beat & The Syndicate Present Conflict of Interest (Pre-CMJ Party)
Chiddy Bang, Walk the Moon, Boy & Bear, The Young Evils, The Knocks, Penguin Prison, Body Language
Tuesday (10/18)
Glasslands - Stereogum / PopGun BookingShowcase
Hollerado, Chelsea Wolfe, Delicate Steve, Titus Andronicus, Cuckoo Chaos, Mr. Dream
Public Assmbly - Car Park / PawTracks Showcase
Jimmy Whispers, Adventure, Young Magic, Cloud Nothings, Dent May, Class Actress
Wednesday (10/19)
Bruar Falls - Forest Family / SarahSpy / Tangents & Time Showcase
Dent May, Holiday Shores, Night Manager, Monster Rally
Puma Store (Union Square)
Weekend, US Royalty, DOM
Rockwood Music Hall
Charlene Kaye & The Brilliant Eyes
Thursday (10/20)
Le Poisson Rouge - Windish Agency Showcase
Geographer, Data Romance, Chad Valley, Wise Blood, Friends, Penguin Prison, Art vs Science
Cake Shop - Life or Death PR Showcase
Cheeseburger, Chelsea Wolfe, Psychic Ills, Chrome Sparks, Wise Blood, Unknown Mortal Orchestra, Trash Talk, Main Attrakionz
Friday (10/21)
Music Hall of Williamsburg – BrooklynVegan Showcase
Blue Hawaii, Pepper Rabbit, Active Child, Weekend
Santos Party House (Downstairs) - Neon Gold Showcase
Is Tropical, ANR, Savoir Adore, French Horn Rebellion, Totally Enormous Extinct Dinosaurs
Saturday (10/22)
Brooklyn Bowl- Windish Agency Showcase
Bleeding Knees Club, Vacationer, Gotye, Unknown Mortal Orchestra, Free Energy, Givers
Cameo Gallery- PopGun Booking CMJ Party
Airbird, Gauntlet Hair, Chad Valley, Art vs Science, Is Tropical, Totally Enormous Extinct Dinosaurs, Teen Daze
Mercury Lounge- Presented by MezzoForte Productions
My Pet Dragon, Fresh Millions, Deadbeat Darling, and Heloise and the Savoir Faire
Check out the full lineup at CMJ.