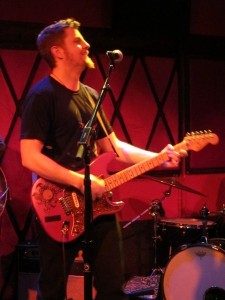 We're proud to welcome Todd Michaelsen and his band, My Pet Dragon, to the Songtrust Family!
Todd grew up in upstate New York in a town called Granville, a small mining community on the Vermont border not too far from Saratoga. He grew up listening to his parents rock records of Springsteen, Young, Hendrix, and Dylan, but was also very influenced by 90's alt-rock. He had just quit college to expand his horizons in New York City's East Village, where he crashed on his uncle's couch for a year. After meeting artists, musicians, and DJ's, he moved to Bushwick, Brooklyn and immersed himself in the burgeoning music scene of Brooklyn. It was there he started playing with future My Pet Dragon drummer Rajeev Maddela. The two bonded over a love of rock music influenced by big, expansive artists such as the Smashing Pumpkins, Radiohead, Sigur Ros, and Bjork.
Soon, rock fans and DJs alike were embracing My Pet Dragon's homemade debut album, "First Born." A remixed version of the song "Dragon Breath" was played on BBC Radio and the album and a subsequent tour received rave reviews. "First Born" also caught the ear of acclaimed DJ and producer Karsh Kale, who had Todd write and sing three songs on his 2006 album "Broken English" and appeared on "Breathing Under Water," his 2007 collaboration with Anoushka Shankar. (Todd was also featured on the track 'Phoenix Rising' off of Kale's latest record "Cinema", which debuted at #1 on the iTunes World Music Charts this year). Todd and Reena worked together again on 2009's award winning animated feature film "Sita Sings the Blues," with Todd composing the score and original songs.
All of this activity led My Pet Dragon to acclaimed producer Stephen George, who was the original drummer in the legendary band Ministry and has recorded and worked with a wide range of musicians including Iggy Pop, The Cars, and Common. George was impressed by "First Born" and a demo of Todd's new compositions. He offered to produce and release the next My Pet Dragon record on his newly formed label, Gimme That Sound Productions. Recorded in a barn located in the Catskills, the recordings feature new friends Danny Louis (Gov't Mule), Carlos Anthony Molina (Mercury Rev), Carl Jason Molina (Hurricane Bells, Longwave), Anthony Rizzo (Little Embers, Garden Variety), as well as My Pet Dragon band members Rajeev Maddela, Mario Padron, Vincent Mascolo, and Reena Shah. The recordings were inspired by classic and contemporary artists such as Radiohead, Flaming Lips, Smashing Pumpkins, Beach Boys and Neil Young, but invoke a unique, ethereal sound driven by Todd's frenetic guitar strum and melodic tenor voice.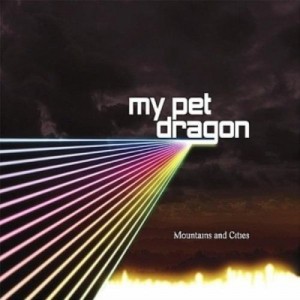 Though many tracks on the record find Michaelsen playing all the instruments and performing all of the vocal parts, during the recording of the album, My Pet Dragon blossomed into a full 5 piece rock band who's combination of power, ambience, and passion set them apart right away. "MPD", as their fans call them, are as excited about the new record "Mountains and Cities" as their audience is, which was released in August of 2011. The album is a wonderous journey through the genres of indie, alternative, rock and pop.
For more information on Todd & My Pet Dragon, be sure to check out their site and some of the links below!