ELUJAY is a multi-talented singer/producer/songwriter hailing from Oakland, CA. The 24-year-old creative began crafting his sound at the age of 14, after a friend of his uploaded a beat-making program to his laptop. Inspired by the music of D'Angelo, Musiq Soulchild, and Kendrick Lamar, Elujay started producing instrumentals and writing songs representative of his love for both neo-soul and hip-hop. The Northern California artist has been on a mission to create "honest soulful music", while expressing his feelings and experiences growing up in the ever-changing Bay Area environment.

Who inspired you to become a musician?
Tone! Tony! Toni!, Jamiroquai, Kendrick, & Kanye
How would you describe your style of music and performance? How would you describe your philosophy and style as an artist?

I would describe my music as a mixing pot of R&B, Jazz, Soul, and Hip Hop. My philosophy in music is very forthright about black liberation. It's about helping oppressed folks discover hope in their circumstances, a release from the external world.
What drives you to create, and how do you define success for yourself in music?

What drives me to create is a yearning for more in an effort to create sonic masterpieces. That could entail learning a new snare and/or groove. Constantly learning and evolving is what drives me every day. I define success by my own self-fulfillment -- living comfortably while doing the things that I love.
How do you think the music industry can develop into a more equitable and welcoming space for Black music creators?
The music industry needs to do a better job at giving Black artists space to tell their stories and amplifying their platforms. There needs to be more of an effort to teach financial literacy to young Black creatives to be more business-oriented. As a creative today, it's important to be able to wear as many hats as possible.
Do you have any advice for young Black musicians just starting their careers, based on what you've experienced?
My advice to young Black musicians would be to surround yourself with creative people who do more than just music. Creative directors, painters, clothing designers, etc. It's about investing in people who contribute to your career in multiple facets. And lastly, don't drown yourself in your work.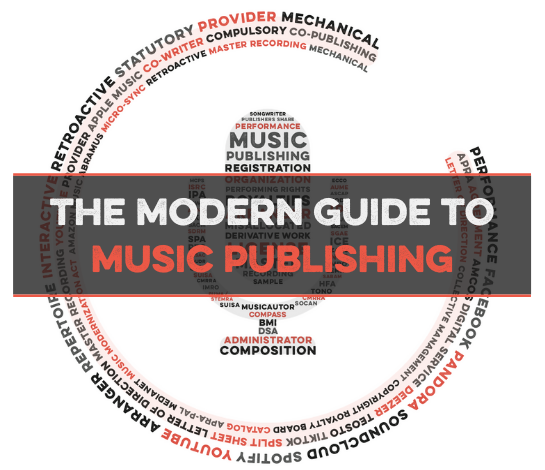 Take control of your publishing. Maximize Songtrust for your songs and business.
We created this guide to answer a simple question: How do songwriters support themselves?
The answer is not as simple as we'd like, but our goal is to make it as clear, transparent and understandable as we possibly can.
Songtrust is more than just a rights management platform and publishing administrator - we're a team of experts in the music community who strive to educate, support, and provide thought leadership to creators, representatives, and businesses across the music industry.
Our hope is that you'll finish this guide with an better understanding of the business behind songwriting and have actionable resources to help you be successful.