JOHN "$K" MCGEE is a GRAMMY-Nominated and multi-platinum record producer. Originally from the small town of Medlock in North Carolina, he has been producing music since 2008. $K has been passionate about music since childhood. At age 5, he taught himself how to play the piano. He's always had an affinity for timeless melodies and classic R&B.
In 2007, he moved to Atlanta to study audio engineering at The Art Institute. While in school, he connected with super-producer Troy Taylor via MySpace where they would share piano loops and music. Within the next year, $K dropped out of school to work alongside Troy on Trey Songz critically-acclaimed mixtape "Anticipation 1." He continued to work with Trey Songz, ultimately scoring a GRAMMY nomination for his work on "Ready." In 2011, he signed a publishing deal with Bar Music Group/Universal Music Publishing. Throughout his career, he's had notable success as a producer. Some records that have been certified Platinum include Trey Songz albums "Ready," "PPP," and "Trigga" as well as Future's "EVOL." He's also scored placements with the likes of Kevin Gates, Jacquees, August Alsina, and more.
Aiming to take his career to the next level, $k started Family First Records alongside Merv Smith in 2019. He's currently focused on growing his label, creating more hit records, and enhancing the landscape of R&B.

What or who inspired you to get into music?
My love for music started at my grandmother's piano when I was around 7 years old. I used to always jump on her piano and one day she said she felt God tell her that I was destined to be a musician. She didn't know that would evolve into me being a producer but she said God told her that I needed to start playing piano in church.
How would you describe your style of music and performance? How would you describe your philosophy and style as an artist?
I am a true R&B Head. I studied Jodeci, Keith Sweat, etc growing up. I learned how to play different chord arrangements by studying the greats such as Teddy Riley, Devante Swang, and Troy Taylor.
What drives you to create, and how do you define success for yourself in music?
Success to me is having peace of mind. This industry is very cutthroat. It's not all about the money. Money comes and goes. Success is being able to wake up and do this for a living. I'm big on collaborations so I love to have other people in the room with me so we can feed off of each other's energies. Music isn't meant to be created alone all the time.
Throughout your career, who were the most beneficial people in getting you to where you wanted to be? Was it management, assistants, A&Rs? How did they help?
Troy Taylor is the #1 reason why I'm in this music industry. I wrote him on Myspace and fortunately, he wrote me back. We started building, I started to send him music ideas every day. I moved to Atlanta while he was in Atlanta starting on Trey Songz "Ready" album. That led to me co-producing my first hit with him, "Neighbors Know My Name." He's been there for me when I didn't know what was next for my career. I thank God for allowing him to be a mentor in my life because you can lose yourself out there. Malita The Mogul is another beneficial person in my career. I met Malita around 2012 and she introduced me to a young OG Parker. She manages both Parker and me. OG Parker and I have gone on to create several hits together including Tyga feat Saweetie, Vory feat Landstrip Chip - This Side & YG - Money Mouf & Wale feat Chris Brown - Angles.
Sometimes being in this business can be really overwhelming. Do you have any tips for maintaining perspective and not sweating the small stuff?
In this business, you can't take anything personally. It's the MUSIC business. People won't always be fair when it comes to business. Sometimes it might be best to compromise when it comes to negotiating. I've seen people ruin relationships over 3-4% on a record. An extra 3-4% isn't going to change your life.
How much creative freedom do you have when working with producers, co-writers, and mixing engineers? How do you know if a collaborator is a good fit for that?
I have 1000% creative freedom when working with other people but I love to listen. If you have an opinion on if I should change something in one of my tracks, I'll try it out and see what happens. That's why I love having collaborators because we can feed off of each other. They may do something that could take the track to another level.
What advice do you have for up-and-coming artists?
A team is necessary. Your team doesn't have to be full of seasoned execs. Find people who believe you just as much as you believe in yourself.
What's next for you? Any upcoming projects or plans for 2021?
I have a new single featuring Chris Brown that just came out, it was the #1 most added record on urban and rhythmic formats. We're starting on a new Trey Songz album soon too. So much work that I can't really speak on now, but I'm definitely excited for the future. I'm also signing my first artist and we should be releasing music very soon.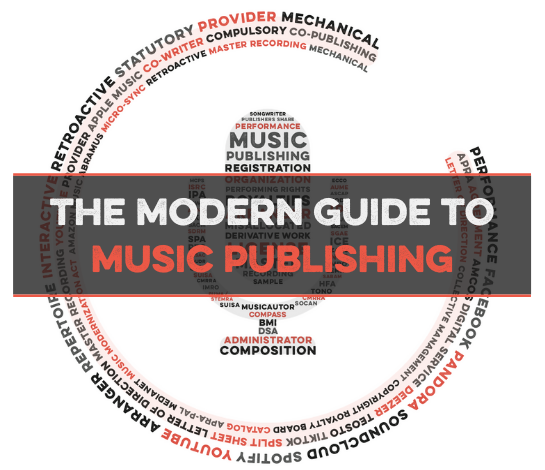 Take control of your publishing. Maximize Songtrust for your songs and business.
We created this guide to answer a simple question: How do songwriters support themselves?
The answer is not as simple as we'd like, but our goal is to make it as clear, transparent and understandable as we possibly can.
Songtrust is more than just a rights management platform and publishing administrator - we're a team of experts in the music community who strive to educate, support, and provide thought leadership to creators, representatives, and businesses across the music industry.
Our hope is that you'll finish this guide with an better understanding of the business behind songwriting and have actionable resources to help you be successful.