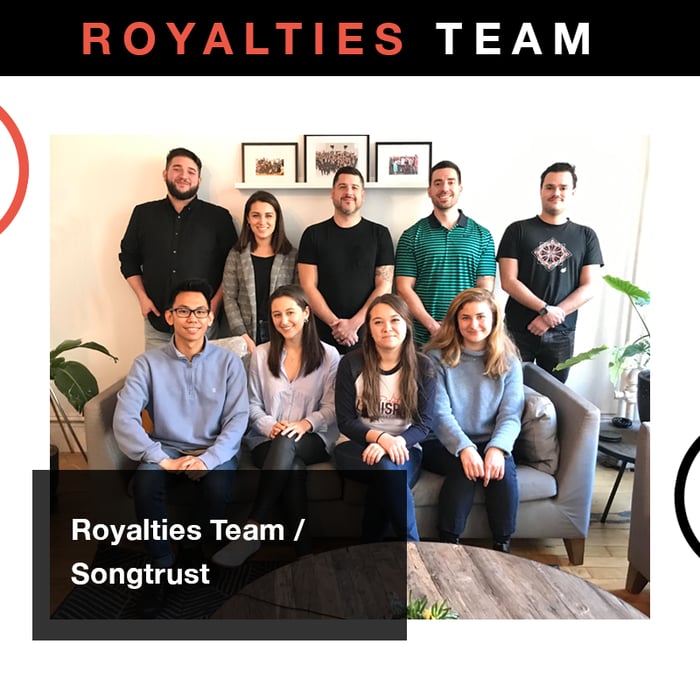 JOHN COSENZA graduated from Oneonta State University with a degree in Music Industry. John has always been in bands and loved audio recording & production, but felt it was important to learn the business. His first job after school was at the Harry Fox Agency, and then moved on to Warner Music on the label side where he then moved over to publishing at EMI/Sony/ATV as an Income Tracker. Prior to joining Songtrust, John ran Royalties & Income Tracking at SONGS Music Publishing.
JAMIE FRANZESE'S aspirations to become a rock-star died ten years ago; he then realized the next best thing to do was to help musicians get paid for their craft; accurately & efficiently. He's been with Downtown since 2012 doing just that and looks forward to continuing to provide unparalleled services to our clients.
ANNA MICELI born in New York, but raised on the road, spent most of her early years on tour with her family, thus sparking her affection for music. She attended the College of Saint Rose and studied Music Industry, where she cofounded Rose Record Label and SMAN Music Publishing. As a fellow songwriter, Anna is proud to have been one of the first few royalty members for Songtrust. She currently helps manage the ever-growing royalty department.
SAMANTHA SHANK recently graduated with her MBA in Music Business where she developed a deep interest in music publishing and the massive business surrounding the song. After learning about Songtrust's aim to make the complex music publishing accessible to all writers, she knew she wanted to work there. Today, Samantha works hard every day as part of the Royalties team to make sure Songtrust is collecting every last penny out there for their writers.
NIKKI BROWN studied Undergrad at Syracuse University, where she majored in I.T and minored in Music Industry. She wanted a career at a place that bridged the gap between tech and the music industry, which is what brought her to working in Royalties at Songtrust.
STEVE GUIGLIANO graduated from the State University of New York at New Paltz with a degree in Digital Media Production and has written and performed music most of his life as a guitarist. His love for music compelled him to find a career within the music industry and now is a member of the Royalties team at Songtrust as a Coordinator.
MACKINGOSH ZUMARRAGA found his love for music through playing the piano and singing since the age of four. This passion prevailed throughout his school years and after graduating from Pace University with a degree in Arts and Entertainment Management, he decided to pursue a career in music publishing. With his experience in royalties, he aspires to help music creators develop not just artistically, but also financially, to provide them a better opportunity to impact the world.
What are the main goals of the Royalties Team and your individual goals at Songtrust?
John: The main goal for the Royalty Team is to stay accurate and efficient while the company scales at a rapid pace.
Mack: We're utilizing the best royalty processing practices and maintaining great relationships with our clients and other third parties.
Steve: Being new to the team, I want to increase my proficiency and strengthen my understanding of the industry further. Day after day, the royalties team displays their helpfulness, professionalism and hard work. I consider myself lucky to be alongside them and aspire to bring more of those qualities to the table.
How did you each come to Songtrust?
Mack: As a college student, I interned at a music publishing firm for their royalties department. After graduating, I was lucky enough to join Songtrust and utilize my newly gained music publishing experience.
Nikki: The summer before senior year I interned in a royalties department. That experience definitely solidified my ambitions to work with royalties one day. After researching some companies that were at the forefront of tech and music, I found Songtrust.
John: A friend and colleague of mine had just joined Songtrust . After learning of all the exciting things Songtrust was working on, it felt like a very natural next step for me.
What was each of your experiences with music publishing before Songtrust?
Jamie: I worked in the copyright department at Music Reports, Inc, and then I made my way to the Harry Fox Agency where I worked in distributions. I've happily been here since 2012!
John: I have worked in royalties and copyright my entire career. I started at HFA, then moved to Warner on the label side. After Warner, I worked in income tracking for EMI and then Sony/ATV. From there, I joined SONGS Music Publishing and managed the Royalties and Income Tracking teams.
Anna: My experience with publishing came directly from my education. I studied music in college and completed publishing internships, but my first full-time experience with music publishing was with Songtrust!
How have your past experiences helped (or helping) to inform your role on the Royalties Team?
Samantha: I would not have been able to succeed without an understanding of how the publishing ecosystem works. Some days, I'm still floored by all other new things I learn, so I'd be completely lost without knowing the fundamentals.
John: Since I have been at major companies and independent companies that have faced some of the challenges that Songtrust now faces, I can use that experience to make informed decisions for the royalty team and the company.
Anna: It's important to understand how each of the intricate parts of publishing fit into the bigger picture. Having the ability to piece music publishing into the larger music business world has been extremely valuable.
What makes Songtrust's Royalty Management Platform so different from other publishing administrators?
John: We are constantly trying to improve the experience for writers and make entry into the business as seamless as possible. Songtrust takes the business burden off the writer and helps maximize their chances of success. It is also a service that is available to everyone!
Steve: It's amazing to see a platform that truly looks out for its clients based on their best interests.
Samantha: Internally, we have a very small and highly knowledgeable team that's here to fight for our writers and to answer any questions they may have.
Where do you see Songtrust in ten years?
Steve: There's no question we'll continue to be on the forefront of Royalty Management and a household name within the industry for years to come.
Samantha: I'm excited to imagine Songtrust providing our song management platform as a trusted product for other publishing companies and music ventures. We're gathering the most knowledgeable team and are going to create something for music publishing at every level.
Mack: With the dawn of the digital age, I see data as a force to be harnessed that will extend Songtrust's services to areas most music publishers haven't even thought of.
What advice do you have for beginner songwriters that are new to publishing?
Jamie: Write every day and have fun with it! Don't put pressure on yourself to write that one big hit or conform to what you hear on the radio. Most importantly though, join Songtrust!
Samantha: Learn as much as you can! Publishing is VERY complicated. Handing publishing royalties is what I get paid to do and I am still constantly learning about the industry.
Steve: Learn everything you can about the industry and research exactly how your works can generate revenue.
Nikki: Check out Songtrust's forums!
How has your perception of music changed since coming to Songtrust?
Samantha: I'm aware of more music itself. I feel more exposed to music that would otherwise never reach me."
Nikki: It's gratifying to be part of such a thriving industry. I've learned that the industry as a whole has some serious data inconsistency issues. We're working towards changing that.
Anna: Songtrust has shed light on artists and genres that I may have previously overlooked. It's rewarding to watch artists of all genres succeed.
What's next for the Songtrust Royalties Team?
Jamie: Investing in real-estate! Our team has been growing so much we'll need our own floor soon!
Samantha: We're working hard every day to help teach each other as much as we can. The increasing rate that we're collecting royalties is astonishing. We want to make sure we're collecting and processing every single micropenny.
Steve: We've been heavily documenting how each individual society's royalty statements are broken down. I think this will allow for a tremendous increase in productivity and fluency.
Mack: We're starting to figure out ways of doing what we do best, even better.
Lastly, what's each of your favorite songs right now?
Samantha: Happy Unhappy by The Beths
Nikki: Can't say I have a particularly favorite song right now, but I'd give the album "Kingdoms in Colour" by Maribou State a 10/10
Steve: Winter Solstice Baby by The Speed of Sound in Seawater
Mack: I've been listening to a lot of "Never Too Much" by Barbelle, "New Sky" by Rufus Du Sol, and "We Appreciate Power" by Grimes
Anna: Anything by Lennon Stella. She's incredible!
John: "Get Bronx" by Sick of It All
Jamie: It's a toss-up between "The Outer Ones" by Revocation and "You Will Be Found" from the Dear Evan Hansen soundtrack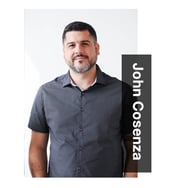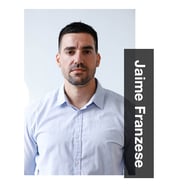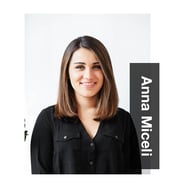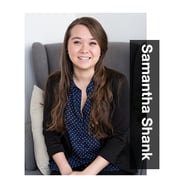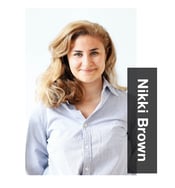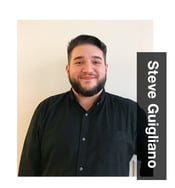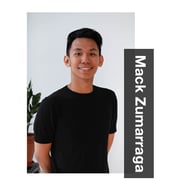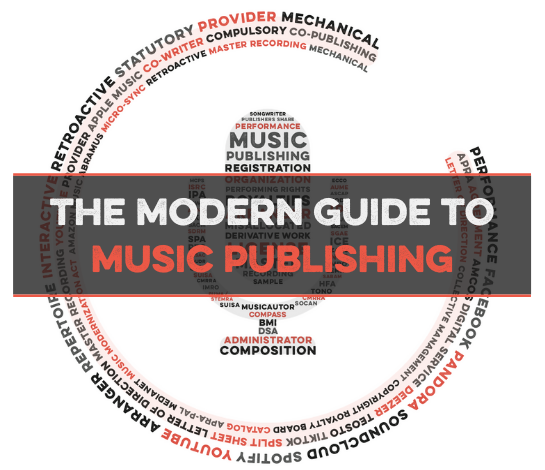 Take control of your publishing. Maximize Songtrust for your songs and business.
We created this guide to answer a simple question: How do songwriters support themselves?
The answer is not as simple as we'd like, but our goal is to make it as clear, transparent and understandable as we possibly can.
Songtrust is more than just a rights management platform and publishing administrator - we're a team of experts in the music community who strive to educate, support, and provide thought leadership to creators, representatives, and businesses across the music industry.
Our hope is that you'll finish this guide with an better understanding of the business behind songwriting and have actionable resources to help you be successful.
Related Articles
Client Spotlight, Songtrust Spotlight
Recommended Reading, Songtrust Team